Feature Environmental artist David Aiu Servan-Schreiber
Championed by Marine Tanguy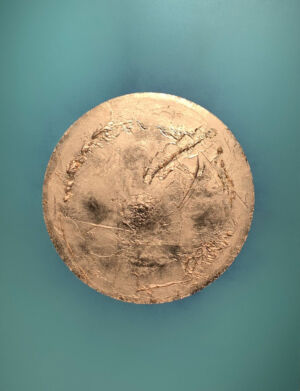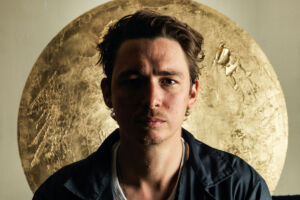 Interview
David Aiu Servan-Schreiber and Marine Tanguy
28 April 2021
Interview
David Aiu Servan-Schreiber and Marine Tanguy
28 April 2021
Marine Tanguy has been an advocate for artists since a young age and has a reputation for finding the next rising star. She managed her first gallery aged 21 and opened her first in Los Angeles two years later. However, the traditional gallery model wasn't for her, she felt it was restrictive and didn't encourage artists from all demographics. She launched MTArt Agency in 2015. It's the first talent agency for visual artists worldwide and supports up-and-coming talent by covering artist studio costs, selling their works and integrating their art in extraordinary contexts.
French artist David Aiu Servan-Schreiber, who lives and works in London, is on the MTArt Agency books and has been since the start. His work focuses on our relationship with the environment. Instead of shaming audiences by demonstrating the impact humans have on the planet though, it hopes to inspire us to build a healthier relationship with Earth and take action. 

"Becoming an artist was much more than a choice," he told us. "It came as a natural event because I had so much to express and, over the years, I found the act of painting to be a catalyst for my inspirations and ideas. As an intrinsic part of me, it's difficult to pinpoint inspirations as they seem to appear in the most unexpected places.
 
"First and foremost, the inspiration comes from the planet Earth and its unbelievable forms of life, colours and contradictions. The purest elements of fire and earth, the binary poles of construction and destruction as pushing life and art forward all feed in my work and directly inform it."

Marine Tanguy recognised Schreiber's talent early on. He was one of the first artists her agency represented.

She says: "David Aiu Servan-Schreiber has changed my life. I still remember our very first meeting, him among so many cardboard boxes and while settling in with so much art around us. It was almost six years ago. David was calm, thoughtful and incredibly inspiring. He was the first talent to sign into the agency alongside photographer Jennifer Abessira. Since then he has become a major success for us – at least 100 collectors' homes across London, Paris and New York have his works. It's the most powerful community of like-minded people."

As well as a successful working relationship, a friendship blossomed. "What's most important at this stage is that he has also given me such depth of friendship and trust," says Tanguy. "Every week, I get reminded of how special that bond is, and I will be forever grateful for it."

Schreiber's latest project sees him follow in the footsteps of artist advocate Tanguy. Along with his friends, Pierre Piwnica and Marie Obegi, Schreiber's spent the past year co-founding the Vault project, a new artist-led space in central London for up-and-coming and established artists to connect, collaborate and develop their practices.

Schreiber said: "The Vault has been a tremendously important project for me and has been on my mind for a long time. The possibility to give back, to provide the opportunity for other artists to develop their practice and to physically erect a monument to collaboration has always been a dream of mine. In these past months, I worked really hard towards that and was extremely happy to be able to build a communal space in this rather strange time."
About the champion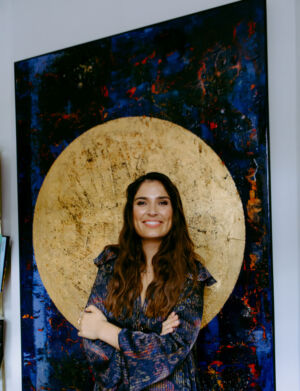 Marine Tanguy is the founder of the first artist agency promoting influential visual artists worldwide. Since 2015, MTArt has been growing and accelerating the careers of up-and-coming talent. As well as an award-winning agency to her name, Tanguy featured on Forbes 2018 30 under 30 Europe: Art & Culture and won the 2019 NatWest Everywoman Awards UK entrepreneur of the year.
"David Aiu Servan-Schreiber has changed my life."
Marine Tanguy