Feature Leor Grady makes the everyday poetic
Championed by Pamela Crystal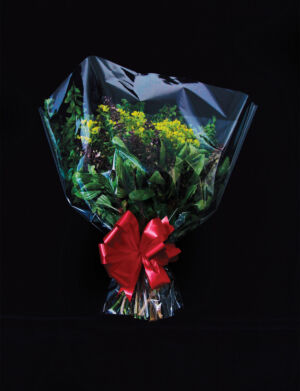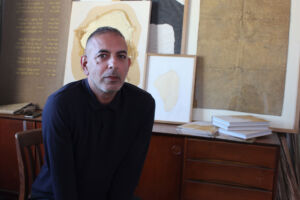 Pamela Crystal inherited her love of the arts and collecting from her mother who took her to museums from a very early age. As well as an impressive home collection that she's curated with her husband over the past 15 years, her passion has seen her become a champion of Israel's art and culture as the co-chairman and trustee of British Friends of the Art Museums of Israel (BFAMI). The organisation, which she joined in 2006, believes art is the greatest social equaliser and is committed to funding programmes in Israel that reach all echelons of society.
Fiercely dedicated to showcasing Israel's rich and varied multi-faceted society to the UK and beyond, here Crystal champions multi-disciplinary visual Israeli artist Leor Grady. Grady donated work to the 2020 BFAMI Gala held at the Battersea Arts Centre. He also co-curated the BFAMI NOW 2021 photography exhibition of emerging artists with architect Doron Von Beider.

Crystal says: "I met Leor in 2020 ahead of our BFAMI Gala, which he donated an exquisite thread work. His sensitivity and knowledge shines through his work and his personality and, as soon as you meet him, you can't help but be captured by his work."

Grady's conceptual, sculptural, threaded and video works explore themes of home and identity politics. Everyday concepts, experiences and objects, such as dishrags, headscarves and olive oil, are given poetic meaning.

"My inspirations range from the poetics of the mundane to my personal heritage and history," says Leor Grady.

"Born in Israel to Yemeni parents, I was conditioned to follow the notion that our non-Western cultural tendencies and aesthetics are rather naïve, basic and old. Today, I'm committed to expressing its beauty, values, relevance and history – by deciphering and extracting the visual vocabulary it speaks. I cannot evade my acquired Western aesthetic nor ignore my innate cultural tendencies and identity. I believe it has a place within the context of contemporary art and has value especially today as the veils between the Muslim world and the rest of the world are being torn."

Grady's work has been shown in Israel and abroad, at the Smithsonian's National Portrait Gallery in Washington DC, Haifa Museum of Arts, Ashdod Museum of Art, and The Center for Book Arts in New York City. The Tel Aviv Museum of Art also recently required his Embroidered letter, 2016 for its permanent collection – it features a letter written in poetic early Hebrew by the Kinneret Yemenites.


Natural Worker (published by Sternthal Books, 2020) is also a new artist's book by Leor Grady, which unearths hidden histories through everyday objects and materials. He says: "Vacillating between my own identity and elements from my Yemeni heritage, the project situates my multi-disciplinary practice as an investigation of how marginalised groups deploy myths, rites, and rituals to transmit heritage and identity trans-generationally."

This week, Grady will start a three-month-long residency at Cité internationale des arts in Paris before presenting a solo show in Tel Aviv in early 2022.

About the champion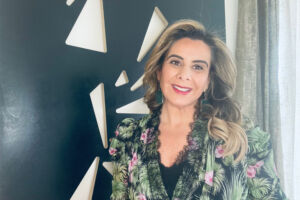 After pursuing a career in business and consulting after graduating from Tufts University in Boston where she joined investment bank Goldman Sachs, Pamela Crystal joined the British Friends of the Art Museums of Israel. Her roles as co-chairman and trustee enable her to satisfy her passions for Israel, art and collecting.
"As soon as you meet him, you can't help but be captured by his work."
Pamela Crystal