Feature Multidisciplinary artist Ermias Kifleyesus
Championed by Rakeb Sile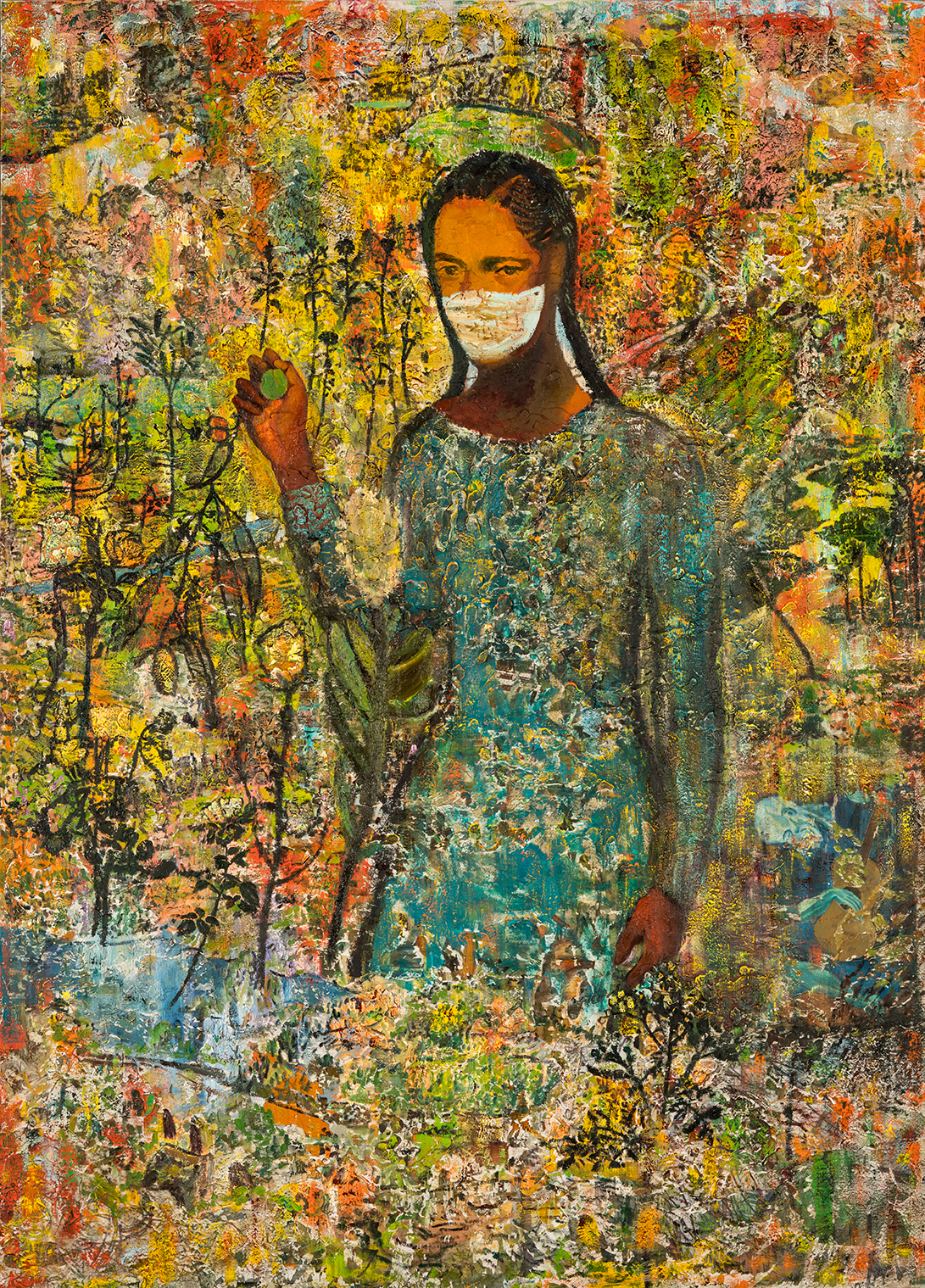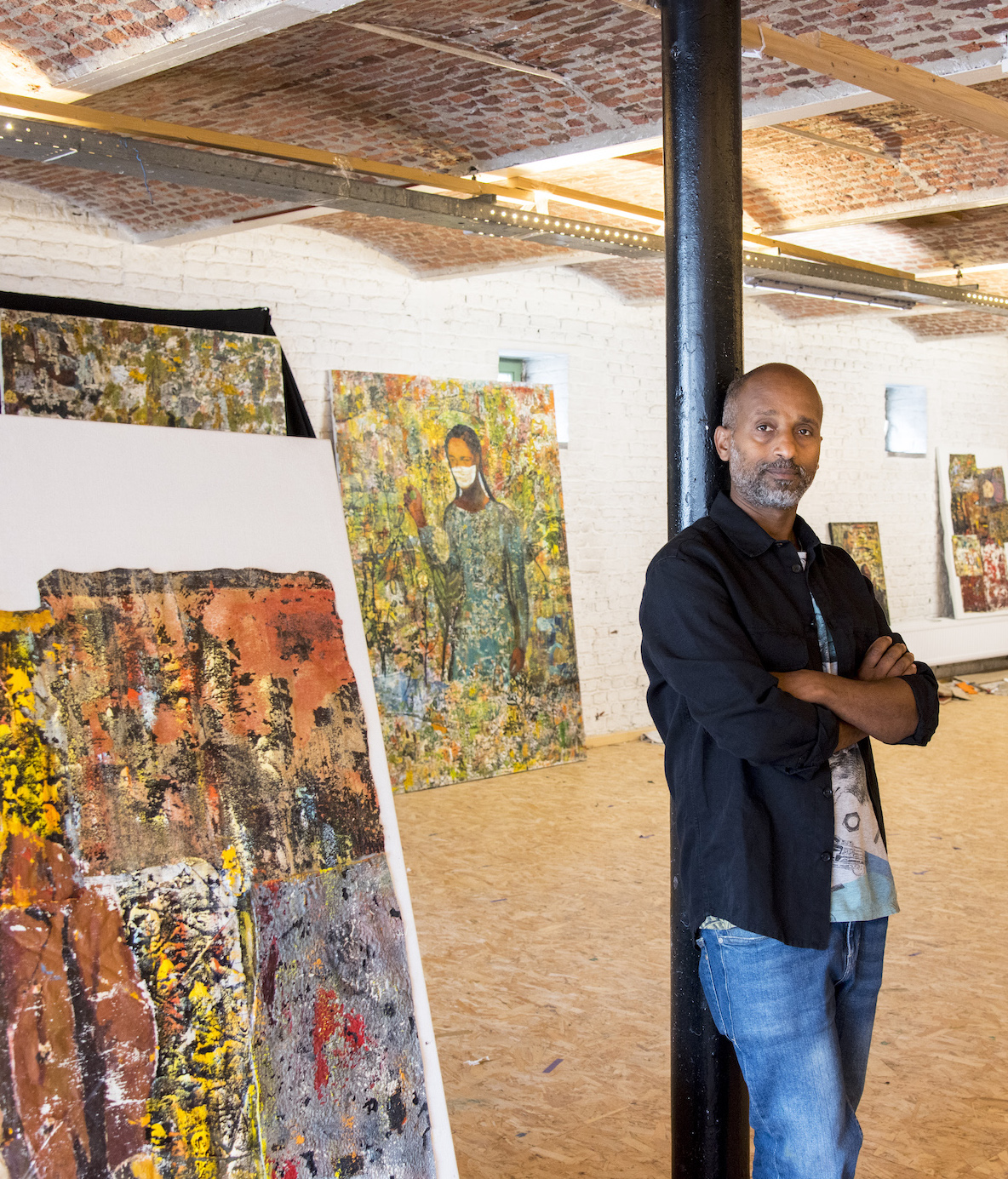 Interview
Ermias Kifleyesus
03 November 2021
Interview
Ermias Kifleyesus
03 November 2021
Rakeb Sile opened Addis Fine Art with co-founder Mesai Haileleul in 2016 as the first white-cube gallery space in Ethiopia. Five years on and it's now considered to be one of the leading galleries in Africa and one of the most important young galleries in the world. This October also saw it open its first permanent London gallery, exhibit at Frieze London for the first time and show works by its Ethiopian diasporic artists at the 1-54 Contemporary African Art Fair at Somerset House.
Rakeb Sile says that their mission is to elevate forgotten art histories and Ermias Kifleyesus's work speaks profoundly to this.

Sile says: "We met Ermias a couple of years ago. He was a graduate student from Alle School of Fine Arts and Design and a student of the modernist legend, Tadesse Mesfin, like many other of our artists. We were instantly drawn to his work because it explores the complex and tense relationship between Africa and the West – particularly the way in which European and North American countries have appropriated African aesthetics and commodities. He weaves this throughout his paintings through the representation of various relevant narratives, such as the origins of coffee and the flower industry through to the 2021 football World Cup, as a means to explore the universal within the specific."

Although Kifleyesus is influenced by human history and his work is rich with socio-political reference, by interweaving abstractive and figurative elements he places the power of interpretation in our hands and encourages us to discover new dimensions.

Sile says: "He shows us that every history is multifaceted and can be viewed through multiple lenses. Ermias feels strongly that although he has inserted these socio-political histories and ideas into his works, he believes that the power is still with the viewer to build their own interpretations. By diving into the process of creation, he finds he is able to discover the depths of life itself. As an artist, he does not seek to teach, but rather to create paintings that have the capacity to teach for themselves."

He also frequently uses found or gifted canvases, creating a new life and history with them. The final paintings bring together an amalgamated archive of physical materials, social and political events, and the stream of the human subconscious that is brought to light under his brush.

You can see Kifleyesus's newest mixed media works in person at Addis Fine Art until 4 December at his solo show, Cascade of Knowledge.
About the champion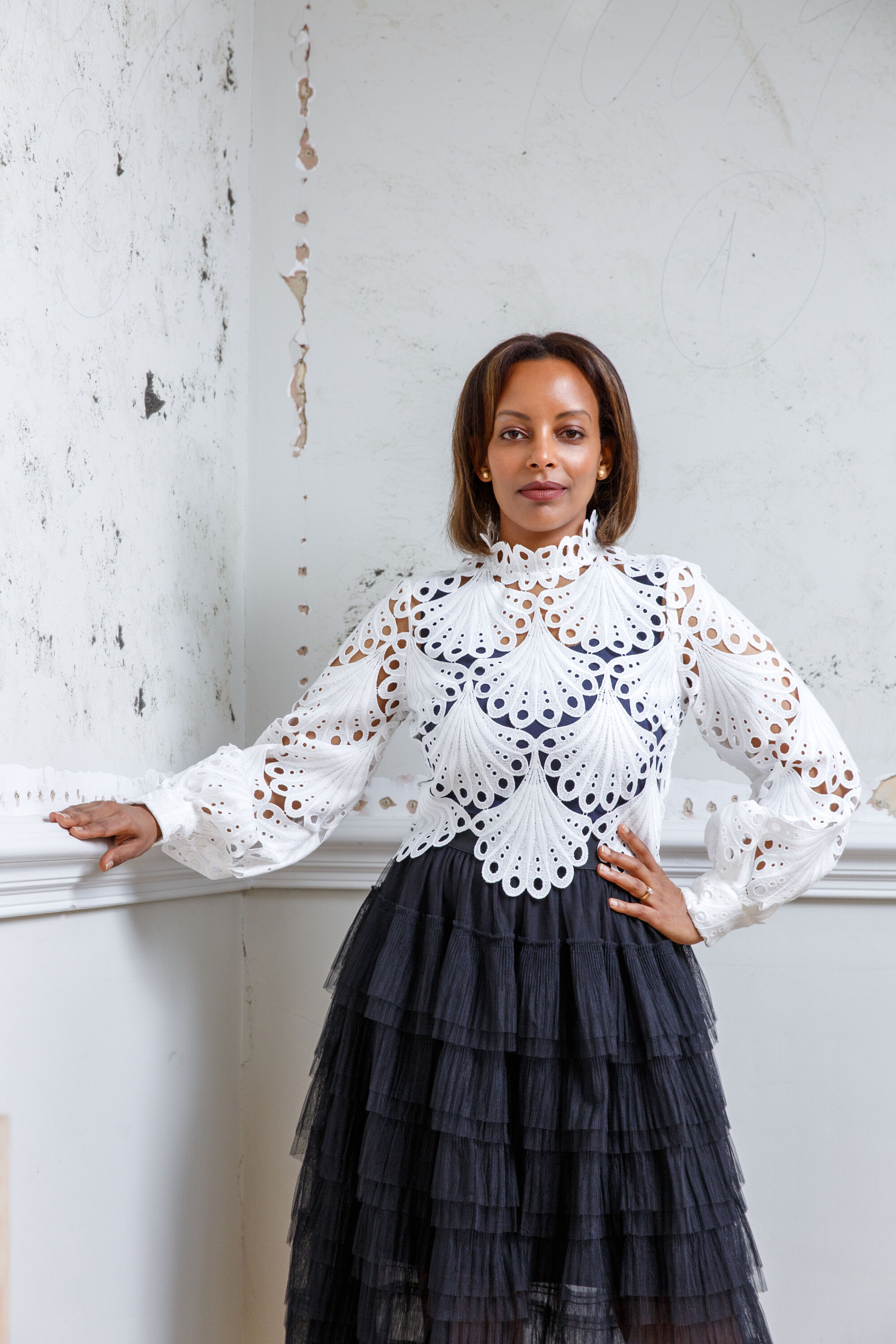 Rakeb Sile is the CEO and director of Addis Fine Art, having led the business from a self-funded startup to a prominent international platform for artists from the Horn of Africa, with gallery spaces in Addis Ababa, Ethiopia and London's Fitzrovia. She was recently recognised as one of the most influential and talented people in the art world born or based in Africa by being named as one of Apollo magazine's 40 Under 40 Africa in 2020.
"He does not seek to teach, but rather to create paintings that have the capacity to teach for themselves."