Feature Richard Baker's award-winning career
Championed by Dario Illari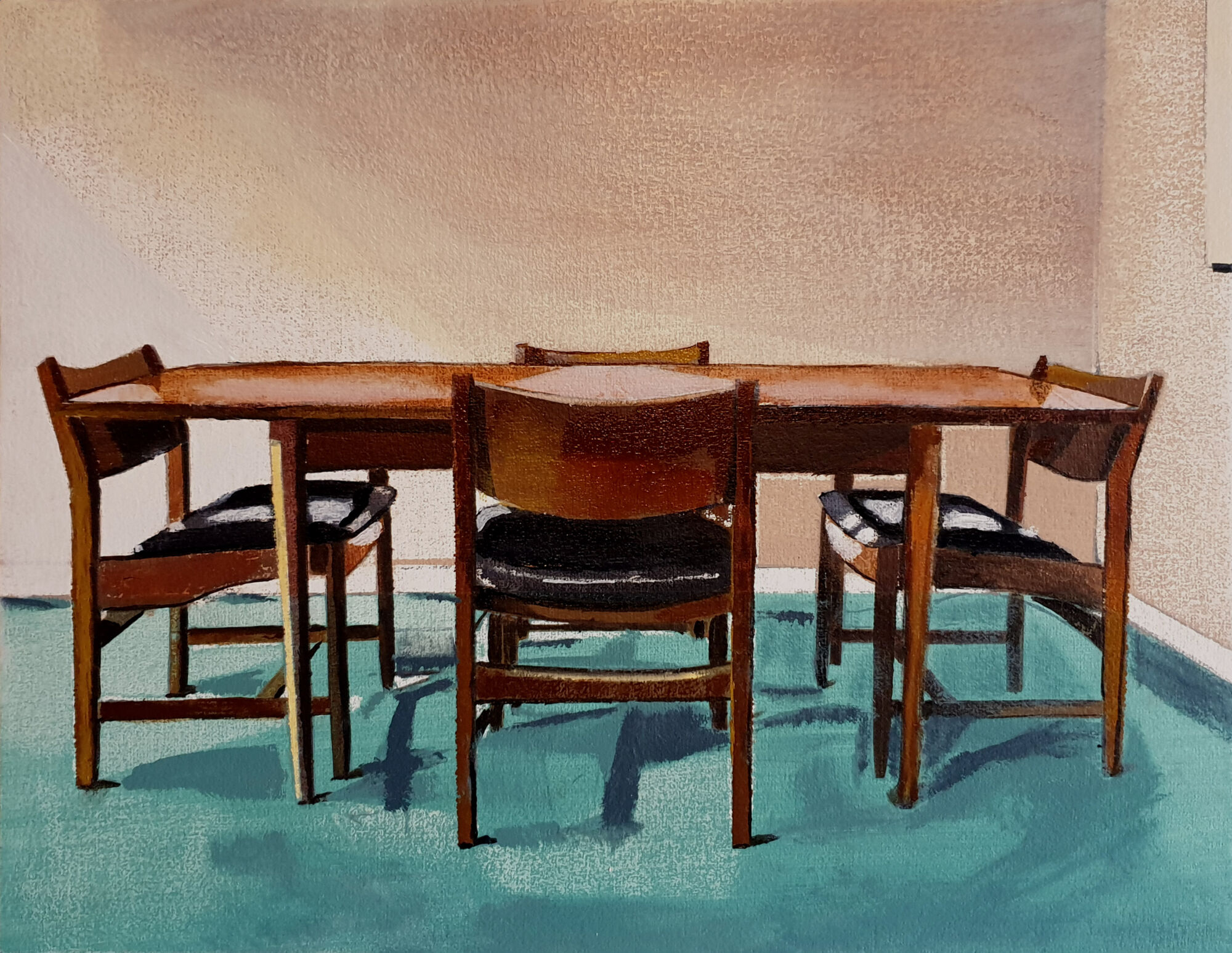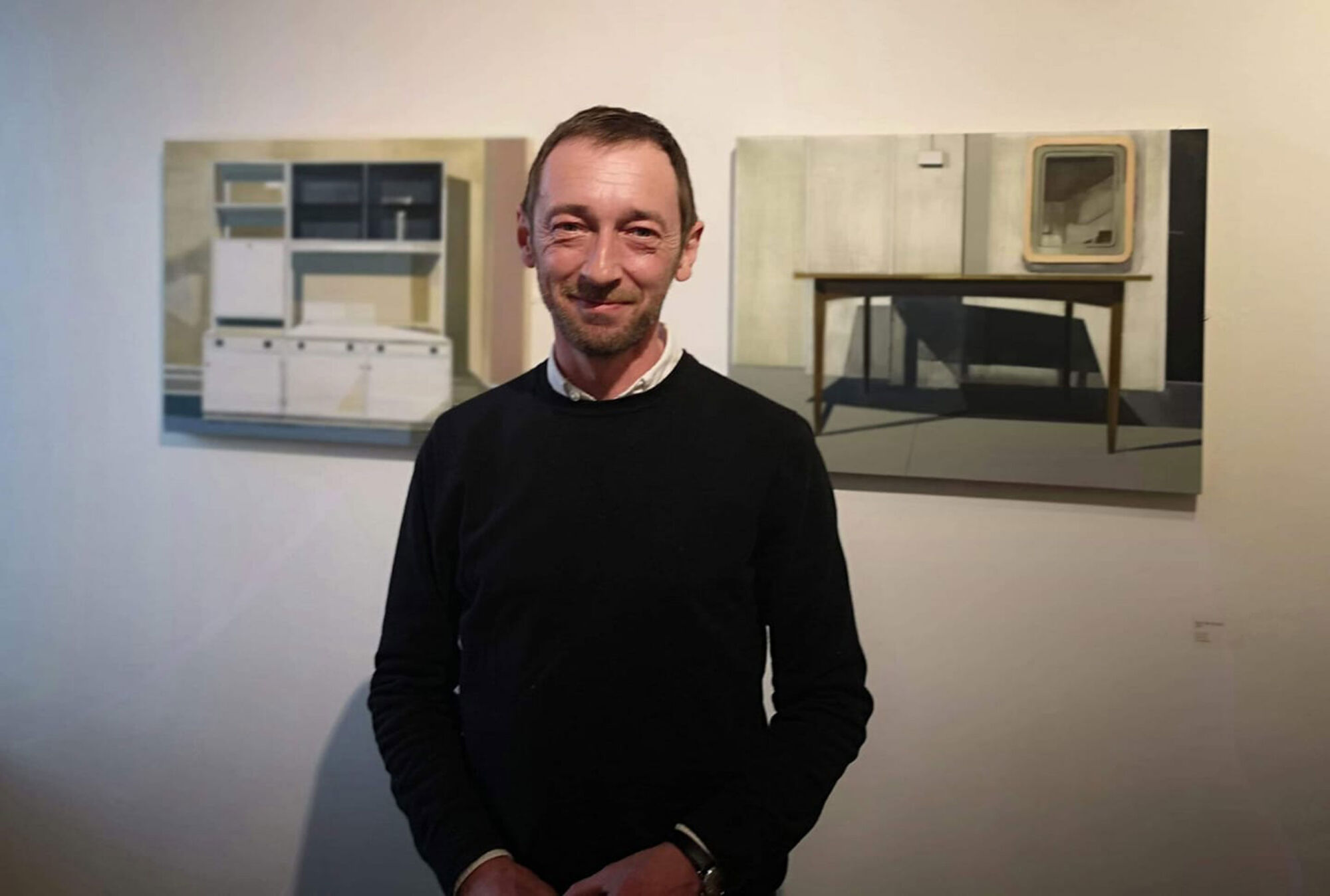 Interview
Richard Baker and Dario Illari
17 March 2021
Interview
Richard Baker and Dario Illari
17 March 2021
Dario Illari started Jealous Gallery 15 years ago with what he describes as perhaps a naive idea of being one of the finest fine art silkscreen studios there is, focused on putting artists first. Fifteen years on and Jealous is now working with artists, museums and galleries around the world, so you could say he has a good eye for talent.

It was while Illari was on the judging panel for the HIX Award in 2019 that he first came across artist Richard Baker, who would go on to win the award and credit it with giving him the financial backing and confidence to be able to leave his job and paint full time.

Baker's modest works, which are intentionally quiet and unobtrusive, have been exhibited at the Royal Academy of Arts, Mall Galleries and Hix Art gallery in London, the San Francisco Art Institute and Leeds Art Gallery, as well as various museums across China and the National Museum of Poland in Gdańsk.
Illari says: "I sat as one of the judges for the Hix Award, along with the Tate, Hauser & Wirth and other galleries and institutions. I had done for quite a few years. These were lively events with lots of differing opinions on the art in front of us and discussions as to who should be the appropriate winner. It was the same every year, except the year that Richard Baker was included in the shortlist. That was the year we all agreed on Mr Baker being our unanimous winning choice."
Illari's opinion of Baker hasn't changed. He adds: "Mr Baker makes small, quiet and beautifully observed paintings that are a joy to live with. They are not loud nor shouty, quite the opposite in fact, they will sit on your wall unassumingly and patiently wait for you to go say hello. These works give me moments of calm and reflection, which take you away from the everyday and I feel very fortunate to own one as part of my own art collection. To be perfectly honest, Mr Baker's work is one of the paintings that I own that I could not be without."

While Baker's solo exhibition at the Hix Gallery was cancelled when lockdown struck, he has continued to make work with a solo exhibition in mind. As soon as everything reopens, he told us he'll be looking for a venue to put on that show.

About the champion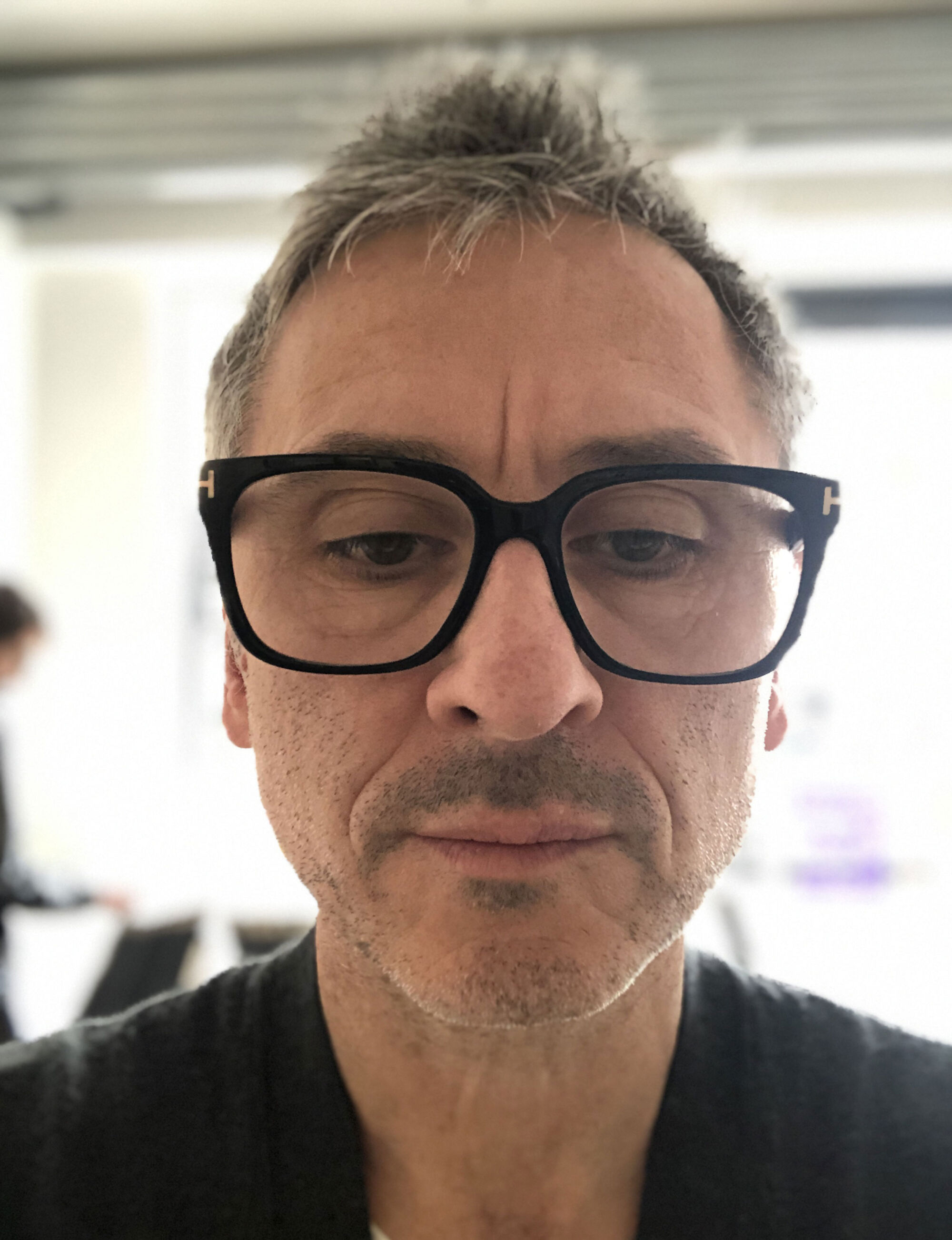 For Founder and Director of Jealous Gallery, Dario Illari, art has been the one constant in his life, which has given pause and sway. Illari started Jealous 15 years ago with perhaps the naive idea of being one of the finest fine art silkscreen studios there is. Its values are very simple: put artists first, understand that everything is possible, do things for the right reasons and be nice to people. 15 years on these values are still at the core of Jealous and they now find themselves working with artists, museums and galleries around the world. Artists include Michael Craig Martin, David Shrigley, The Chapman Brothers, Yinka Shonibare, Harland Miller, Idris Khan, Ben Eine, Charming Baker, Ian Davenport… and loads more.
"Mr Baker's work is one of the paintings that I own that I could not be without."
Dario Illari