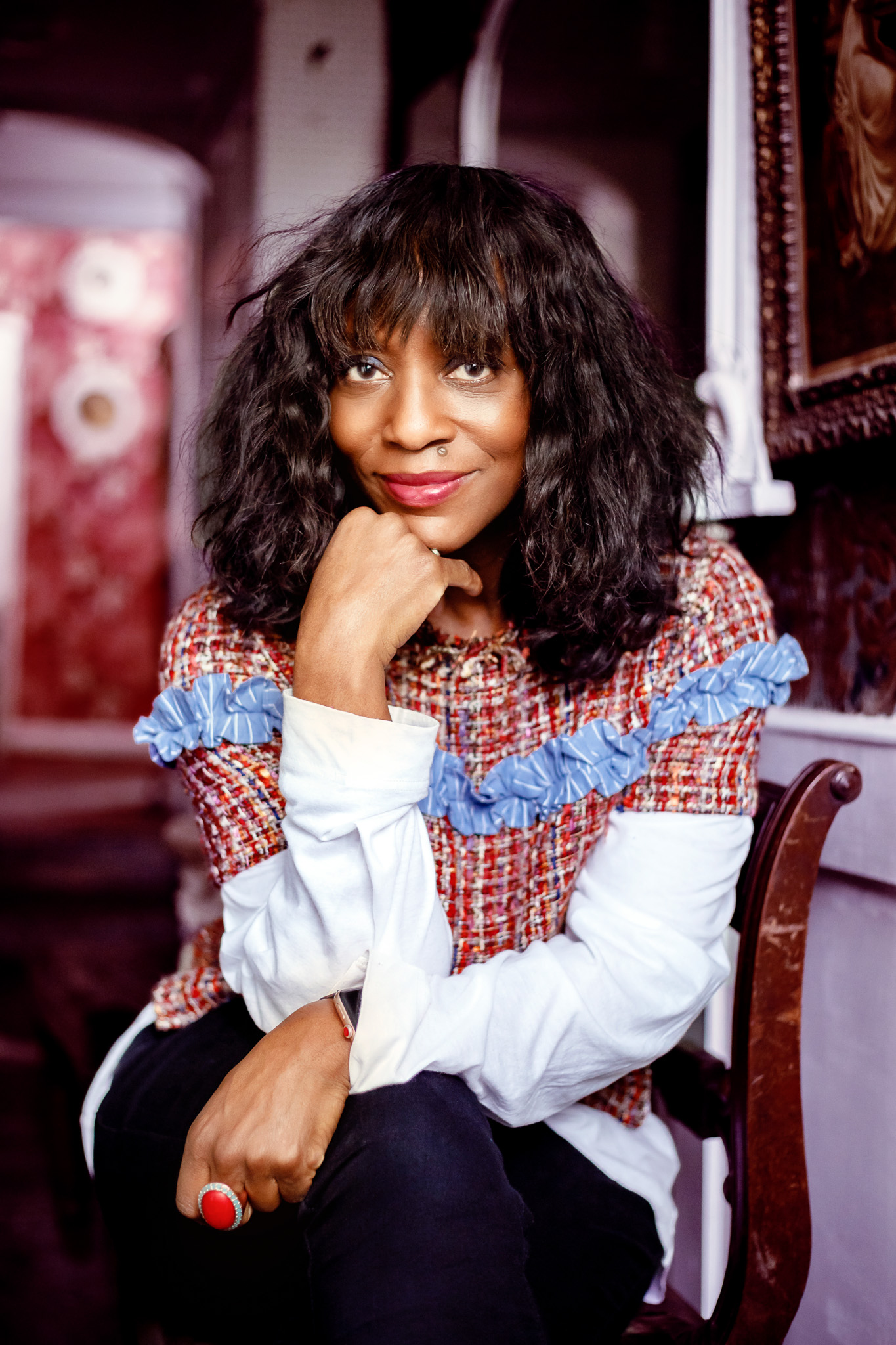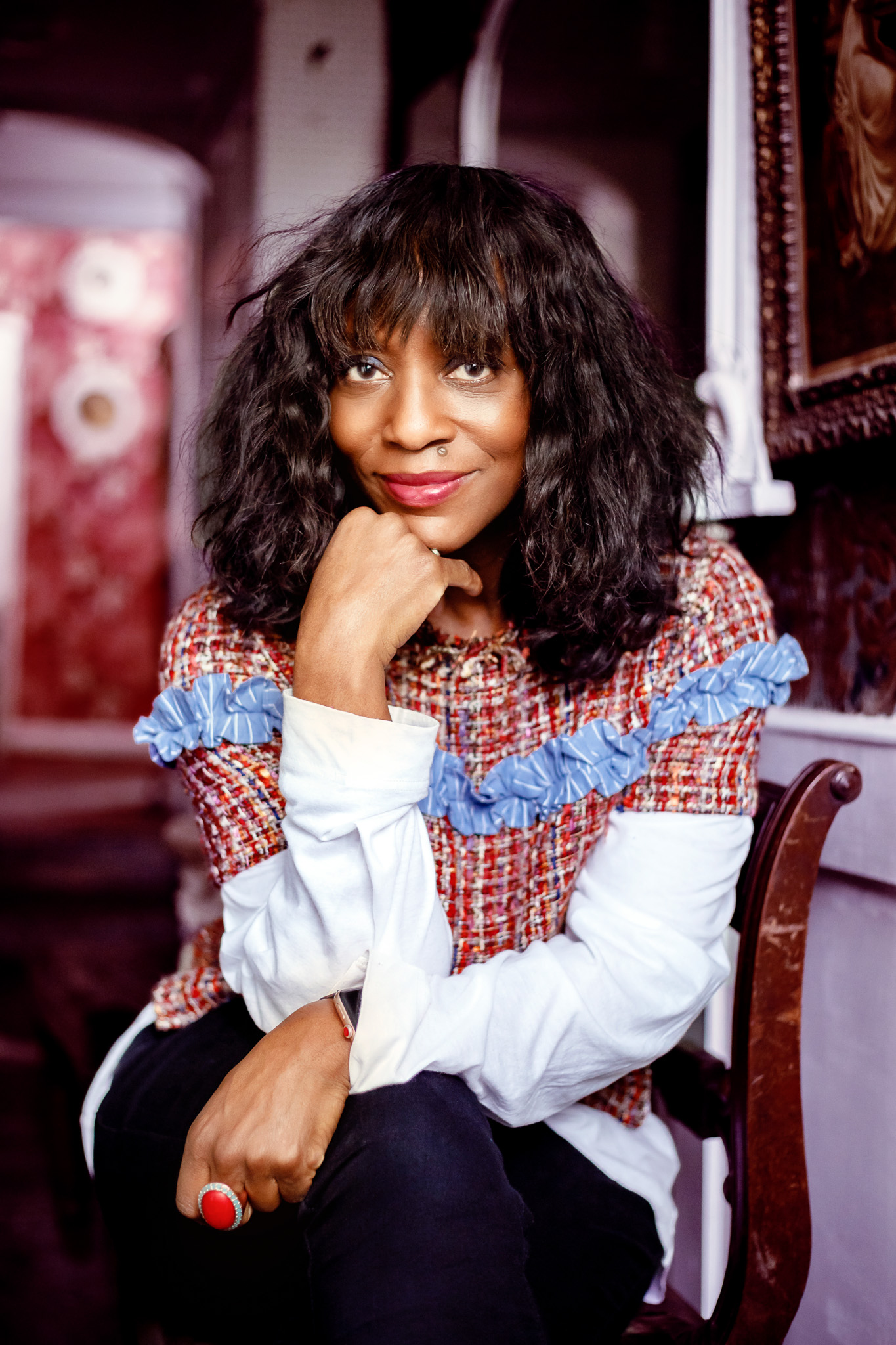 Interview Broadcaster Brenda Emmanus
Interview
Broadcaster Brenda Emmanus OBE
13 March 2023
Interview
Broadcaster Brenda Emmanus OBE
13 March 2023
A familiar face in the UK TV industry, Brenda Emmanus has established herself as a highly respected arts, culture and entertainment correspondent, most notably at the BBC for more than two decades. Many will also recognise her as one of the main presenters on the BBC's flagship fashion and style programme, The Clothes Show, which gained popularity with over 10 million viewers.

Passionate about supporting women and diversity in newsrooms, she has mentored young people throughout her career; co-facilitated The One Retreat – a biannual event for women in business; and was invited to facilitate workshops and mentor young women at the United Nations Commission for the Status of women event in New York.

In recognition of her work, she received a Community Honours Award at the House of Lords, a Baton Award for mentoring and inspiring other media professionals, and an OBE for services to broadcasting and diversity in 2019.

She is also the chair of the board of trustees for Sir Matthew Bourne's New Adventures dance company and on the board of Action for Diversity and Development.

THE WICK: Talk us through your typical Monday.
Brenda Emmanus : Since leaving a full-time role at the BBC and building a portfolio career, there is no sense of a normal day. I rarely reach bed before 1am or 2am and wake about 7am. I meditate every morning and then time is spent journalling. Catching up on correspondence generally features as I always have a ridiculous amount of unread emails screaming for attention and a list of 'to dos' that should be illegal.

I am chair of the board of trustees for Sir Matthew Bourne's New Adventures; on the editorial board for the Royal Academy Magazine, and a non-executive director at Faber publishers. I have also been working as a creative consultant on the West End run of To Kill a Mockingbird. There are always things that need my attention where these commitments are concerned, so if I am not out at press events, launches or presenting events or programmes, I am working on issues relating to these roles.

Awards season also keeps me very busy as a judge. This year, it has been for the BAFTAs and the South Bank Sky Arts Awards. Time is consumed watching films, reading books, going to galleries and theatre performances but it would be sinful to complain. It's an honour.

TW: You attribute your success to your passion and work ethic, when did you first realise your passion?
BE: I noticed when working in a newsroom, first in print and then in broadcasting, that my heart would flutter when assigned a story that was arts or culture based. Eventually, I accepted that to lead is to serve and I wanted to serve the creative community. This desire has fuelled me ever since.
TW: What is the biggest change you would like to see in cultural broadcasting?
BE: The arts was decimated by the pandemic and thankfully we are seeing some recovery and audiences eager to engage. Sadly, the investment in arts broadcasting does not seem to be going in the same way with some major broadcasters. There appears to be a lack of commitment and funds invested in delivering a broad range of arts broadcasting – beyond the quality documentaries being produced and the few magazine shows serving the cultural space.

It's time now for a much stronger effort in creating equity in the decision-making positions at cultural organisations and in broadcasting as the two serve each other. Investing in young talent is great but effective change comes through embracing a diverse range of opinions, experiences and narratives. The decision-makers still predominantly look the same, as do the favoured broadcasters, commissioners and producers.

It would be amazing to see a more diverse range of programmes delving into all forms of the arts, more diverse leadership in terms of commissioning, curators, producers, and more collaboration between the larger established institutions and smaller, independent producers.

One frustration as a freelancer is having to still go back to established bodies to try and pitch stories about creatives that do not fit neatly into their mainstream tastes or serve a niche audience. I am now consciously looking for platforms where I can collaborate with people that share my mission to promote arts and culture at home and globally.

TW: How do you see terrestrial TV developing or innovating to compete with digital channels?
BE: Terrestrial TV still has its place for producing quality viewing, bringing us together as communities, particularly around major events, and at its best reflecting society – the good, the bad and the ugly.

What it could learn from digital channels is to open itself up to a wider range of voices, reflect different narratives and experience, allow wider communities to tell their stories and celebrate their successes, and provide platforms for more radical and exciting work.
It could also work in more innovative ways with the outstanding array of creatives – both established and new that have something to say beyond mainstream values.

What I loved about being a presenter on The Clothes Show back in the day was how it respected the fashion industry and gave audiences an insight into the work of designers, businesses and graduates. We reflected how the ecosystem of fashion worked and supported each other, did deep dives into arts and crafts – from how brands came up with names for lipsticks to the production of the most expensive wool in the world. It was bold and innovative in the way it was shot and produced for its time – this is happening more in the digital space and there is room for it to be mirrored by terrestrial platforms.

I produced a podcast series on Black creatives in collaboration with Sadler's Wells for their digital space. It's called 'Kiss My Black Side' and brought together a range of talent from across film, dance, theatre, music and the visual arts. The cool conversations that came out of that proved that creatives have so much more to say beyond their craft.

"It's time now for a much stronger effort in creating equity in the decision-making positions at cultural organisations and in broadcasting."