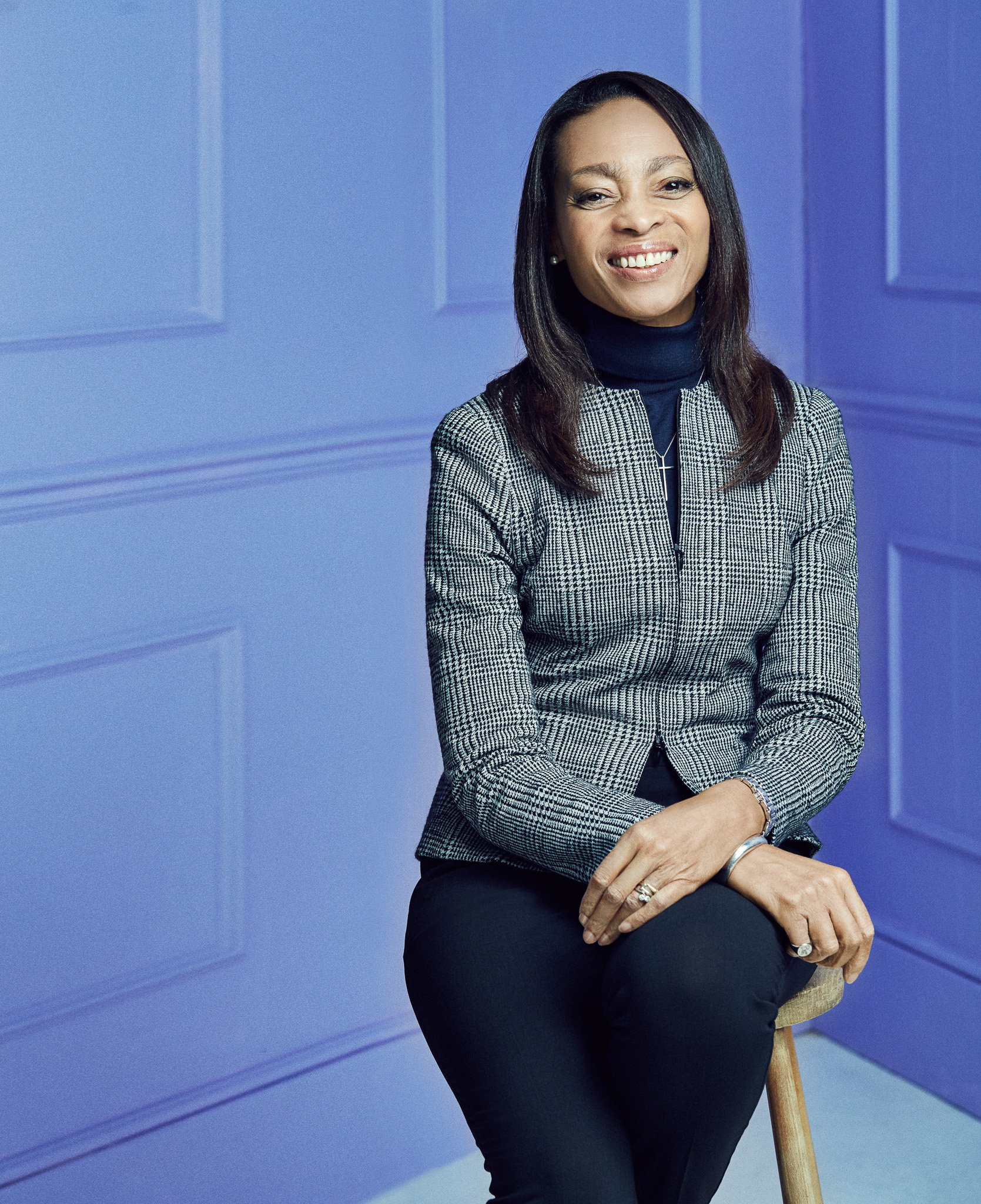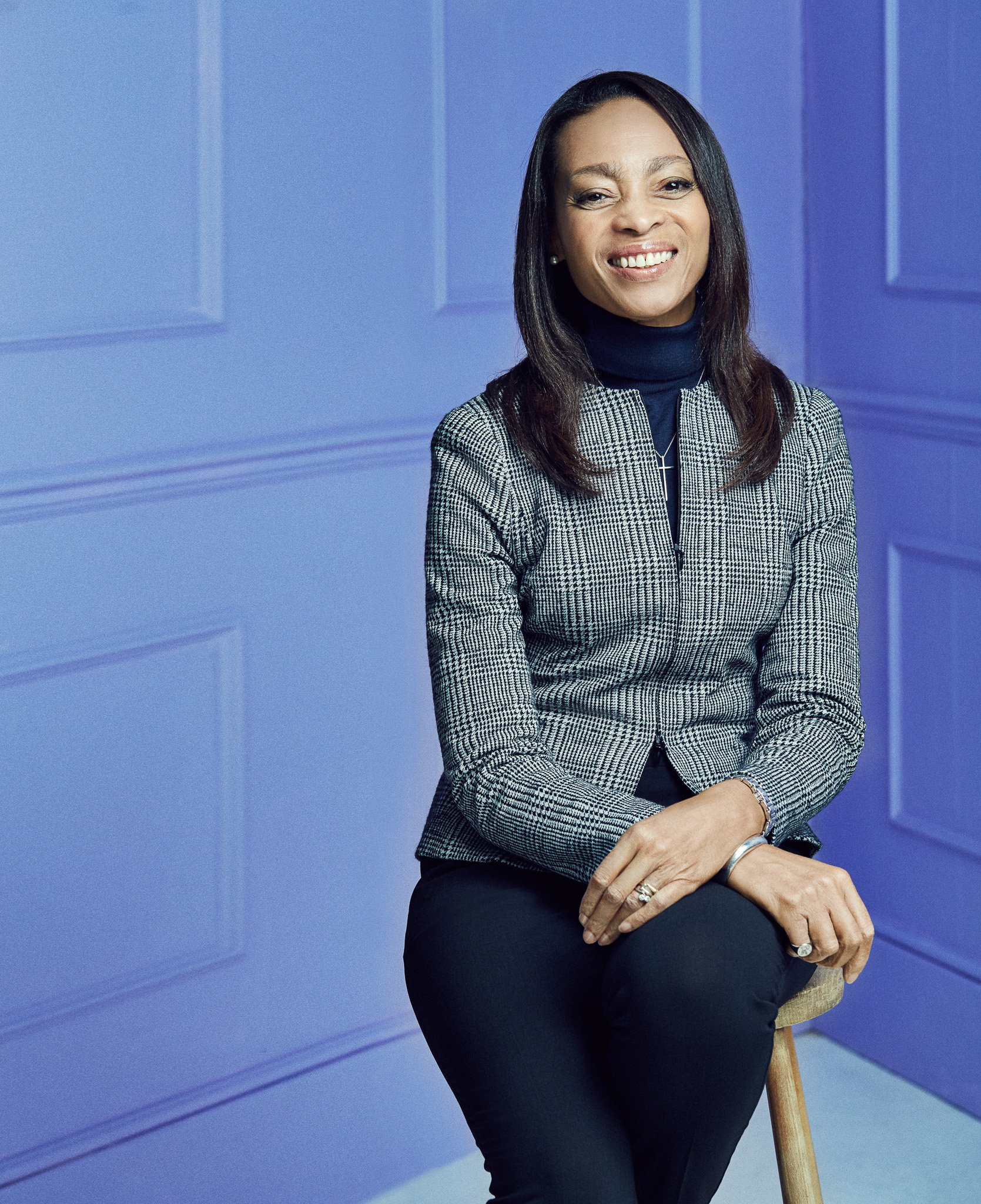 Interview Chair of Shakespeare's Globe Margaret Casely-Hayford 
Interview
Margaret Casely-Hayford
20 February 2023
Interview
Margaret Casely-Hayford
20 February 2023
It's been a turbulent time for the arts, with new and extremely difficult challenges ahead. Fortunately, one of London's most iconic institutions, Shakespeare's Globe, has had the help of this week's Monday Muse, Margaret Casely-Hayford, to steer it in the right direction.

Casely-Hayford was appointed chair in January 2018, the same year in which she became the first female chancellor of Coventry University, leading its work on corporate responsibility, social mobility and community engagement. Since 2016, she has also been an elected member of the board of the Co-op Group.

These are just the latest roles in an extraordinary career, which includes 20 years with City law firm Dentons – where Casely-Hayford was made partner and jointly led an award-winning team in planning and development work – and nine years as director of legal services and company secretary for the John Lewis Partnership.

Her portfolio also includes supporting education, young entrepreneurs and helping to establish diversity on boards. In 2018, Casely-Hayford was rightly awarded a CBE in the Queen's Honours list for services to charity and for promoting diversity.

THE WICK: Who is your ultimate Monday Muse?
Margaret Casely-Hayford : Every morning I check in with my daughter Persephone, who's a real live wire and her phone calls fire me with enthusiasm for the day or week ahead. She's event manager at the Southbank Centre and her work ranges from the London Philharmonic Orchestra to curation of the Meltdown Festival – last year she was looking after Grace Jones, who was festival curator, and this year it's being curated by Christine and the Queens, which should be wildly exciting. She's just finished the annual Imagine Children's Festival, which was the cutest thing ever with so many small children enjoying the fun. She's also delivering on an incredible classic musical programme focussing on a modern delivery. I love her energy and am so proud of her!
TW: You've been a lawyer, businesswoman and chair of Shakespeare's Globe. What are your tips to manage it all?
MCH: It boils down to having a collaborative, co-operative team. I've been fortunate with wonderful personal assistants to manage my diary and plan, giving me space to deal with the substantive work; and my husband Giles is very much my partner with caring and sharing. You can enjoy more together if one person doesn't have all the chores. My board and management colleagues are gems – with diverse talents, complementary skills and wonderfully willing collaborative spirits.
TW: Post-covid theatres really struggled with new audiences. What do you think the future of theatre and performance art looks like in a digital world?
MCH: During lockdown, the Globe wanted to keep links with our audiences, even those who might not often get a chance to see performances, so we made Globe Player available, free of charge. We were delighted when viewings went up from 8,000 to hundreds of thousands within days. Globe Player is still available on subscription and we hope to make more digital productions, so we can continue to reach a wider audience. Before the pandemic, one-third of the 1 million annual visitors that came through our gates were from abroad. Tourists from abroad still aren't up to previous levels but are gradually returning.

After two lockdown years, home audiences have hankered after live performances and spaces in which we can all get together. Shakespeare's Globe has not only focussed on popular titles like Romeo & Juliet and a sold-out Much Ado About Nothing, but has also successfully introduced new writing like Hakawatis (a retelling of the Arabian Nights), and we received great audiences during our winter season. The new summer season bookings are already looking good, as we again have popular titles – like a short 90-minute production of The Tempest, responding to the school curriculum, Midsummer Night's Dream, and a much darker Titus Andronicus, starting in April. These are all directed by exciting young directors.

TW: You recently worked on the opening of The Gallery of Living History. What is the ambition for this project?
MCH: The Gallery of Living History is the brainchild of actor, director, and producer Andy Serkis and producer Jonathan Cavendish, in collaboration with me in my capacity as Coventry University's chancellor. Andy and Jonathan's Imaginarium Studios and Imaginarium Productions collaborate with the University's immersive studios to create storytelling opportunities that tell a rounded history from the perspective of unsung, often marginalised heroes, who made the country's success behind those more regularly celebrated, whose reputations benefited from this.

It explores and debates the notion of history, memory, and culture through research and content creation. It has its roots within the national conversation about history and the relationship between past and present, thrown up by events like the death of George Floyd and the contested statutory debates. It develops initiatives through the creation of different media, exhibitions, across audio, video, augmented and virtual reality, and live performance.

"After two lockdown years, home audiences have hankered after live performances and spaces in which we can all get together."