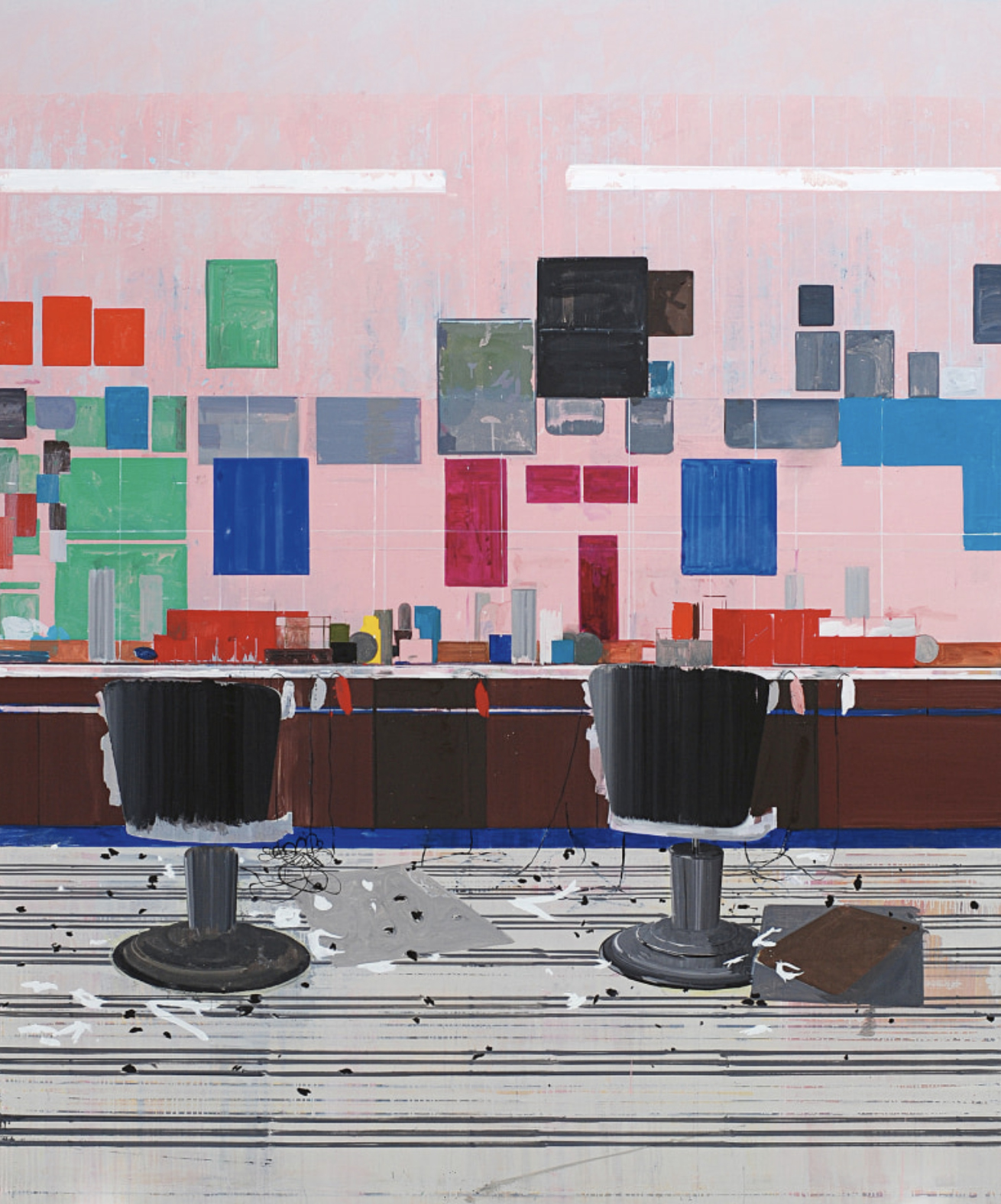 Discover Hurvin Anderson, Flat Top, 2008
The paintings of Hurvin Anderson, which draw on the genres of still life, landscape and portraiture, tackle such urgent themes as community, identity and Blackness within contemporary society. Born in Birmingham to Jamaican parents, Anderson has also explored his own personal relationship with his African-Caribbean heritage as well as societal notions of African-Caribbean males.
His celebrated Black Barbershop series, of which Flat Top is part, is perhaps his most famous investigations into these themes. From the late 1940s to the mid 1960s, the so-called 'Windrush' generation of Caribbean migrants was exiled from white churches, bars, pubs and hairdressers. In response, they established their own social clubs, hair salons and barbershops, which came to represent spaces of comfort and self-acceptance.
In Flat Top, two barbershop chairs sit at jaunty angles in front of a pink wall filled with geometric blocks of colour. Scraps of hair pepper the floor, as though the sitters have only just left the shop. In this painting, Anderson conveys both presence and absence, figuration and abstraction, masterfully capturing the disorientated and displaced cultural landscape of Caribbean immigrants.
Share