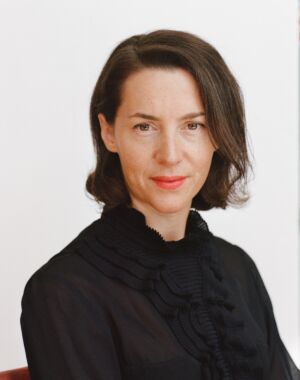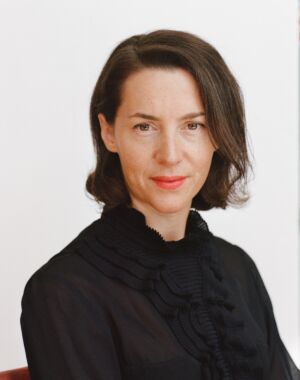 Interview Victoria Siddall, Board Director at Frieze
Interview
Victoria Siddall
Photography
Kuba Ryniewicz
04 October 2021
Interview
Victoria Siddall
Photography
Kuba Ryniewicz
04 October 2021
After being forced online last year during the pandemic, the major art fair Frieze London and its younger sister Frieze Masters (specialising in antiquities and Old Masters) are returning to Regent's Park from October 13-17. Running in parallel with the Frieze Viewing Room, the physical fairs will host galleries from 40 countries including Sadie Coles HQ, Kukje Gallery, Hauser & Wirth and David Zwirner.

Victoria Siddall has worked for Frieze since 2004 after a stint at Christie's. During that time, she launched Frieze Masters and Frieze New York, and has helped to establish it as a global art juggernaut, hosting successful art fairs in the world's biggest cities. Earlier this year, Siddall was appointed the board director at Frieze, a newly created, more strategic role that will allow her to focus on identifying and developing new ideas and opportunities. We caught up with her ahead of Frieze's long-awaited return to in-person events to find out what she's most looking forward to and the brand's future plans.
THE WICK: Talk us through a typical Monday.
Victoria Siddall: One of the things I love about what I do is that there is no such thing as a typical Monday, or even a typical day. The variety is very stimulating. In recent months, I have been preparing the ground for Frieze Seoul (our fourth location alongside London, New York and Los Angeles) and it has been fascinating getting to know this amazing city – albeit without being able to travel there in the past two years.
TW: Frieze has transformed from a global art fair to now include publishing, a sculpture park and a newly announced restaurant. What's next? 
VS: Frieze began 30 years ago with a magazine and that spirit has informed everything that has come since. One of the most exciting recent changes is the introduction of membership, which means people can engage with our world year-round through events and content.
TW: What are you most excited about with this year's Frieze London and Frieze Masters?
VS: The most exciting aspect is that we are putting on the fairs in real life again, and London is so ready to celebrate Frieze Week. There are fantastic museum and gallery shows opening all over the city. At the fairs themselves, I'm excited to see the great artistic programming that the directors have put in place – for example, Cédric Fauq's section at Frieze London, which is titled 'Unworlding' and explores ideas around the undoing of the world as we know it, and Nicholas Cullinan's talks programme at Frieze Masters that includes conversations between Dries Van Noten and Michaël Borremans, and Joy Labinjo and Christine Checinska.
TW: Frieze has expanded globally. Which cultural centre or art community has surprised you the most?
VS: The last fair we launched was Frieze Los Angeles in 2019. It was incredible to see how the city embraced the fair from the start, with every museum, gallery and nonprofit getting involved and staging an amazing week of culture in LA. People coming from out of town – including me – were blown away by the city, it felt so vibrant and exciting. I can't wait to go back.
"London is so ready to celebrate Frieze Week."