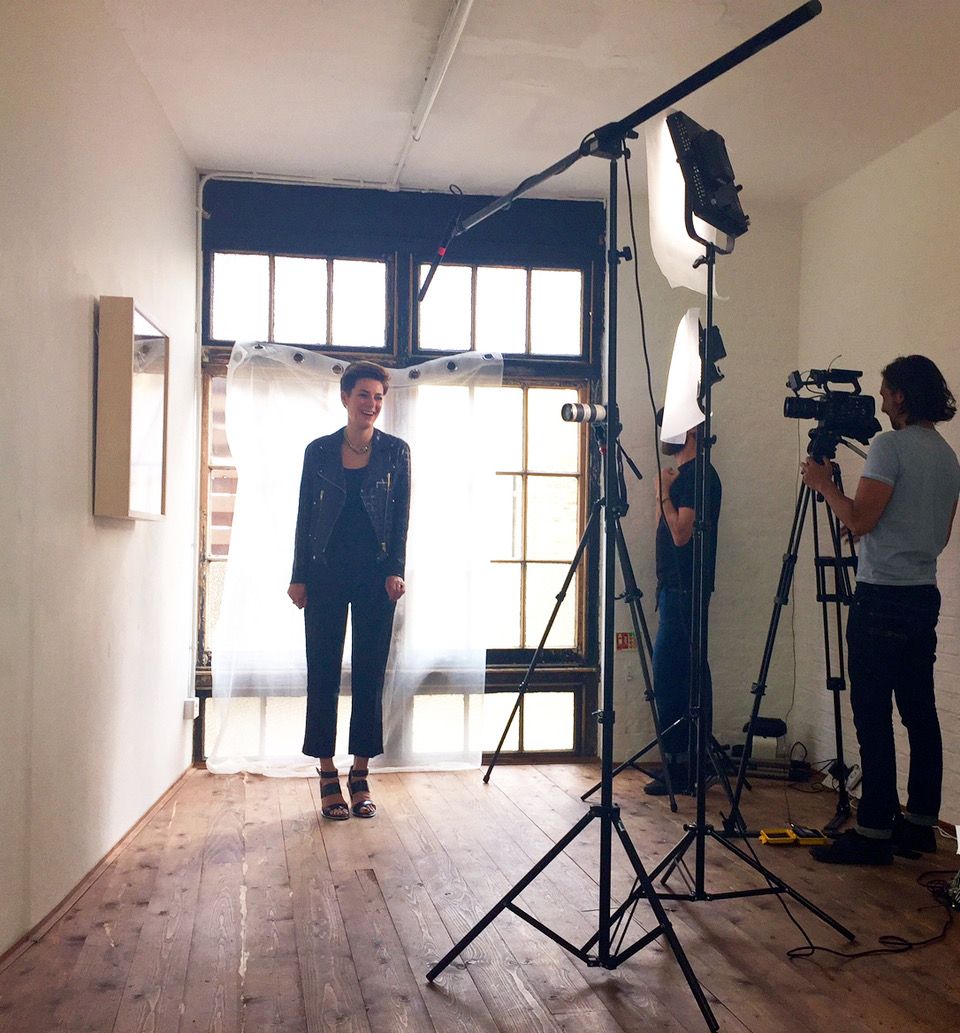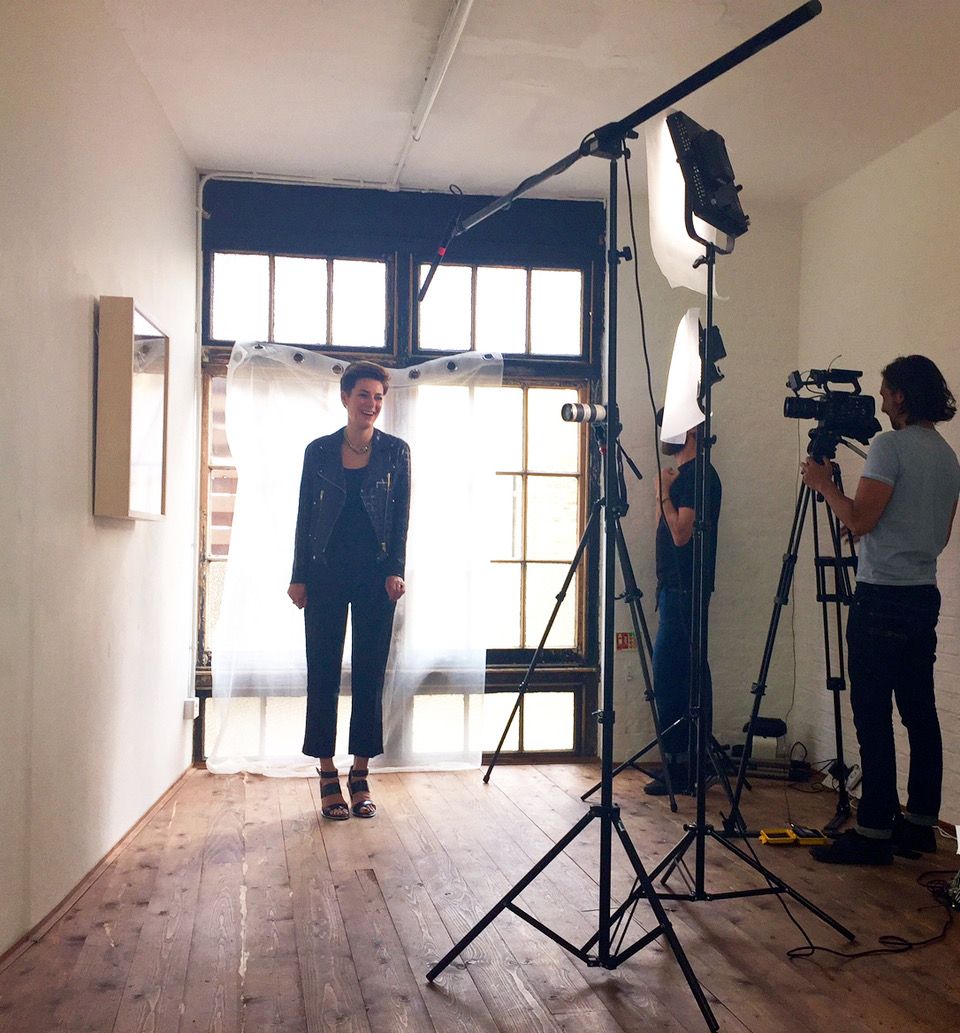 Feature David Bowie's Former Curator, Beth Greenacre
With more than 20 years of experience, curator and consultant Beth Greenacre knows the intricacies of the art world inside out. Her impressive network also extends across industries.

After graduating from The Courtauld, she met David Bowie in 1999 and became the curator of his art collection the following year. For more than sixteen years until the artist's death, they worked together on numerous projects, including the launch of Bowieart, David's online platform to support young artists, becoming close friends along the way.

In 2016, on behalf of the estate, she directed the sale of work from the collection at Sotheby's. The auction, which took place in three parts, amassed an overall sale total of £32.9 million, three times the low estimate, with 59 artist records set over the course of two days.

Among many other things she is now curator at AllBright, an all-female network that combines members' clubs in the UK and the US. It opened its first on International Women's Day in 2018 in London and celebrates and champions women to help them thrive. She sits on the Courtauld Association Committee and is director of The Stand, a new digital art platform that raises money for charitable causes through online auctions, featuring works by emerging to mid-career artists. These are just a few of the reasons why she is this week's Monday Muse.
THE WICK: Talk us through your typical Monday.
Beth Greenacre: My Monday typically starts on Sunday night. That may sound unhealthy, but I make sure that I know exactly what my week – both work and otherwise – looks like. I have a busy calendar so it's good to start a step ahead.

I wake early and try to exercise and meditate before anything else. Breakfast is a must, eggs or yogurt, and then on to work. I try to work from home on Mondays, which was a pre-pandemic pattern, and I also try not to have too many meetings or calls. It gives me headspace and lays foundations for the week ahead.
TW: You started your career as curator of the David Bowie Collection. What are your memories of working with David and how did this role shape your career?
BG: The better part of my career was working with David, from graduating to his death in 2016, and then beyond when I directed the sale of part of his collection at Sotheby's. He taught me so much, even today when I ask myself questions about work or I have big decisions to make I find myself saying, 'What would David do?'.

When looking at art – and thinking about life – David taught me to disregard hierarchies, support creativity in all its forms, seek out the outlier and approach things with an open heart.

He didn't just shape my career.
TW: As a champion of emerging artists and curator at AllBright, your career is devoted to equality within the arts. How do you think things are changing?
BG: Not quick enough across all sectors sadly – there is a lot to be done for all marginalised people and their allies. However, there is great progress in many areas. There is improvement in our institutions, for example, 66% of Turner Prize winners have been female-identifying for a decade and Tate collections are nearing gender parity, thanks to directors Maria Balshaw and Frances Morris. Shockingly, this is not the same for auction houses and most commercial galleries in London. For the decade leading to 2019, Artnet News found that women made up just 2% of the worldwide auction market, while the spring 2021 Artnet Intelligence Report reveals that, in 2020, there were only eight women among the 100 top-selling artists at auction.
TW: You are currently the director of digital art platform The Stand, which launched earlier this year. How has it been received?
BG: The Stand is a new auction model where selling art, supporting artists and benefitting social causes form a virtuous circle. I spent much of the final stages of lockdown building the business and model with Robin Woodhead, ex-CEO of Sotheby's. The pilot sale in May this year firmly established that the concept of The Stand translates well into the real world of artists, buyers, the press and causes. The uniformly positive response from these essential stakeholders has been consistent, strong and widespread. Indeed, since the launch, we have been approached by a number of potential partners, including charities for unique sales, as well as the auction houses who would like to be involved with us.

We now have an amazing line-up of forthcoming sales including a sale curated by Francesca Gavin, a single charity sale with The Courtauld Institute curated by Atticus Ross, best known for his work alongside Trent Reznor, both in the genre-defying band Nine Inch Nails and as a film scoring duo. A sale that raises awareness of art's relationship to health and wellbeing curated by Jenn Ellis in partnership with the virtual space, AORA. And I am programming into next year, including a sale with Faye Toogood.
"David taught me to disregard hierarchies, support creativity in all its forms, seek out the outlier and approach things with an open heart."