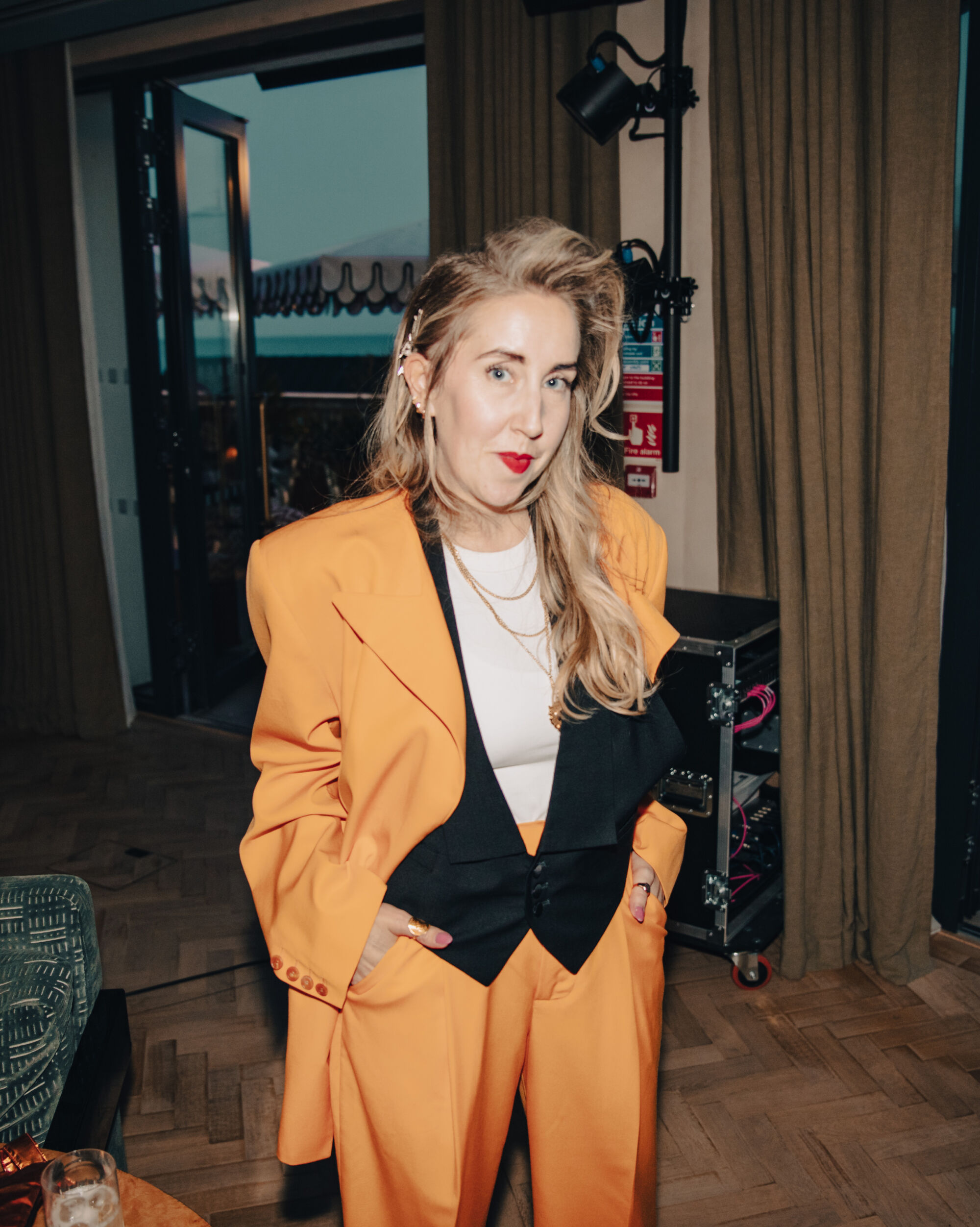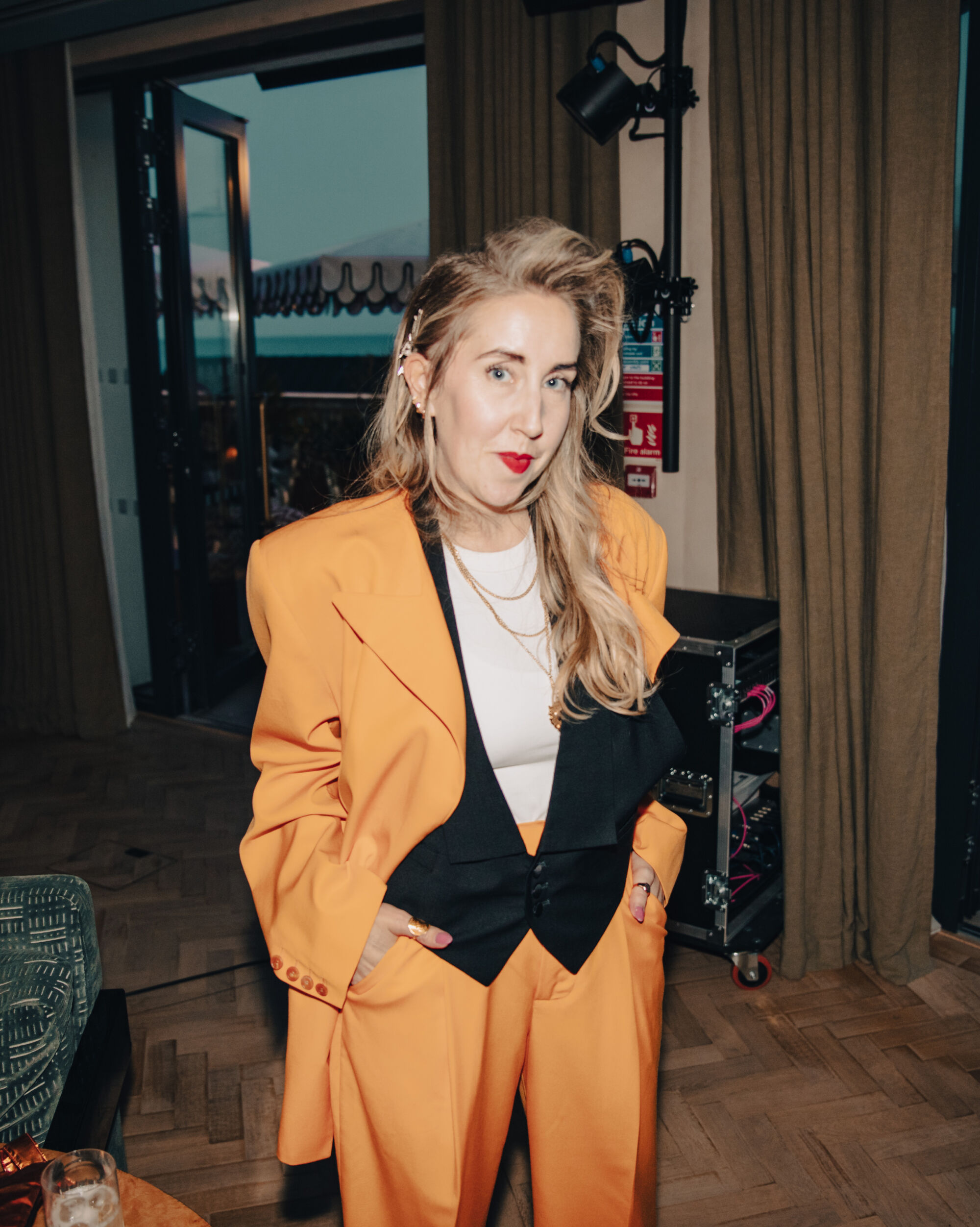 Interview Avant Arte's Gemma Rolls-Bentley
Interview
Gemma Rolls-Bentley
Photography
Thomas Morgan
02 January 2023
Interview
Gemma Rolls-Bentley
Photography
Thomas Morgan
02 January 2023
A new year calls for a new Monday Muse. To start 2023 as we mean to carry on – celebrating individuals creating positive cultural impact and legacy – we've chosen Gemma Rolls-Bentley to set the inspirational tone. Chief curator at Avant Arte, she has been at the forefront of contemporary art for 15 years, working passionately to champion diversity in the field and amplify the work of women and queer artists. In addition to running Avant Arte's artist and curatorial strategy, she co-chairs the board of trustees for the charity Queercircle and is a member of The Courtauld Association Committee.

In 2022, she also curated The Brighton Beacon Collection for Soho House's Brighton Beach House. The largest permanent display of queer art in the UK, it features works by 50 LGBTQIA+ artists and was named in honour of Brighton's role as a safe haven to the community. Upcoming projects will also see Rolls-Bentley work on a major institutional exhibition at Leslie Lohman Museum of Art in New York in September and her debut book on queer art, which will be published by Frances Lincoln next year.

THE WICK: Who is your ultimate Monday Muse?
Gemma Rolls-Bentley: Bette Porter. She's a fictional curator and art dealer in the cult lesbian drama The L Word. She's bold, strong, deeply cares about art, is always mega chic and generally an all-round lesbian icon.
TW: What is your typical Monday?
GBR: I'm working on a book about queer art due to be published in spring 2024, so I dedicate my mornings to researching and writing at the moment. It always feels like such a productive and fulfilling way to start the day. I usually have lunch with my wife and kids then I'd typically do a studio visit in the afternoon – the best bit of my job.
TW: 2022 was a big year for you. What were some of your highlights?
GRB: It really was. I won't lie, I felt pretty exhausted by the time we got to the holidays. The first highlight has got to be the special collection that I curated for the new Soho House in Brighton. I called it the Brighton Beacon Collection because I wanted it to reflect on Brighton's role as a beacon city for the LGBTQ+ community. I brought together 50 artists, ranging from superstars like Wolfgang Tillmans and Christina Quarles to Brighton locals and emerging artists like Jake Grewal and Nash Glynn. I didn't expect it to get the reception it did, but I think that just highlights how much people value a collection like this and how much of a need there is for more queer representation in the world. According to The Art Newspaper, it's the largest permanent display of queer art in the UK but I'm hoping that won't be the case for long. Hopefully, we'll see more public institutions stepping up to acquire work by LGBTQ+ artists.

I worked really closely with Simon Lee Gallery on an exhibition by Bahamian-born, Los Angeles-based artist April Bey in September. The show I Believe in Why I'm Here was April's first solo show in Europe and it was very special, she turned the gallery into the fictional world of Atlantica, a new planet that's free from prejudice, that celebrates difference and where the only currency is love. April is a real star and definitely an artist to watch. We did an in conversation about the show, which you can watch online – link below.

It's also been another big year at Avant Arte and I was particularly excited to launch our new public art programme, which really serves to deliver on the business's mission to make art radically more accessible. We kicked off the programme with Tschabalala Self's first-ever public sculpture, which is on view at Coal Drops Yard in London for a couple more weeks. The public sculpture is accompanied by gorgeous sculpture and print editions and a film that reflects on the act of sitting.

The other highlight I have to mention is the Tom of Finland Art & Culture Festival that I curated in London in October. It's the first time the Foundation has staged the festival in the UK, having been running in LA for 30+ years. I don't know anyone that doesn't love Tom of Finland's work (perhaps because I know so many gays), so it's a real honour to be working with the Foundation and bringing artists I love into the Tom of Finland community. Next year's London festival will happen in the summer and we also have activations planned in Berlin and New York – it's going to be an exciting year.

TW: Who are the next generation of collectors and how are their collecting patterns different to the previous generation?
GRB: One of the reasons I love working with Avant Arte so much is that they've done an incredible job of building a huge community of 2.5 million young people that truly love art and want to invest in the future of art and artists. Avant Arte connects with these young collectors – 95% of whom are under 35 – across a variety of social channels including Instagram, TikTok and Twitter; the digital spaces where this young audience typically engages with content and culture. Social media offers a proximity to artists that has historically only been available through exclusive access, it allows collectors to get to know artists and their practice in a meaningful way and truly go on a journey with them. I see a lot of these young collectors making long-term investments in artists and collecting in depth – in many ways, it resembles old school patronage.
"Social media offers a proximity to artists that has historically only been available through exclusive access."