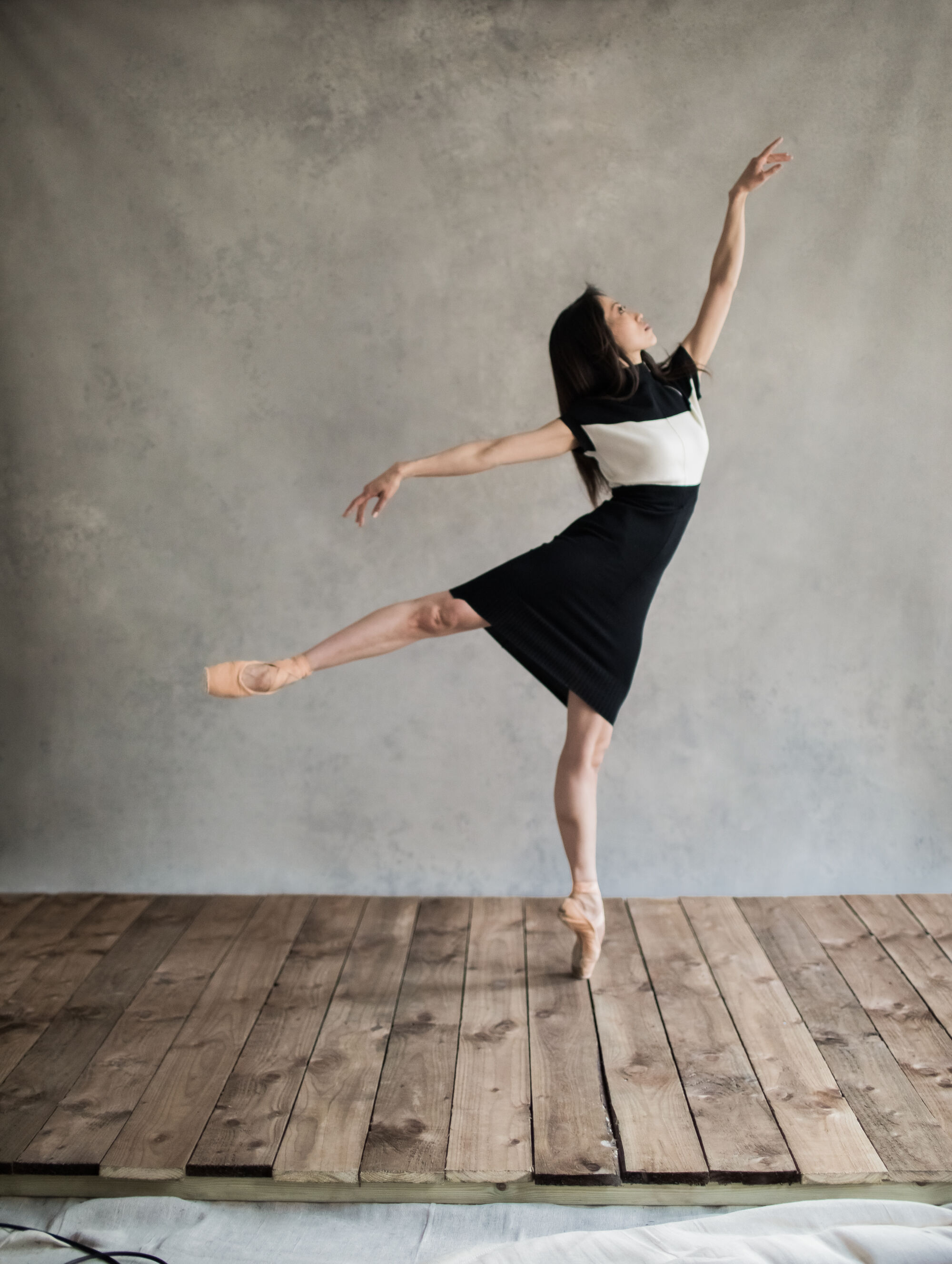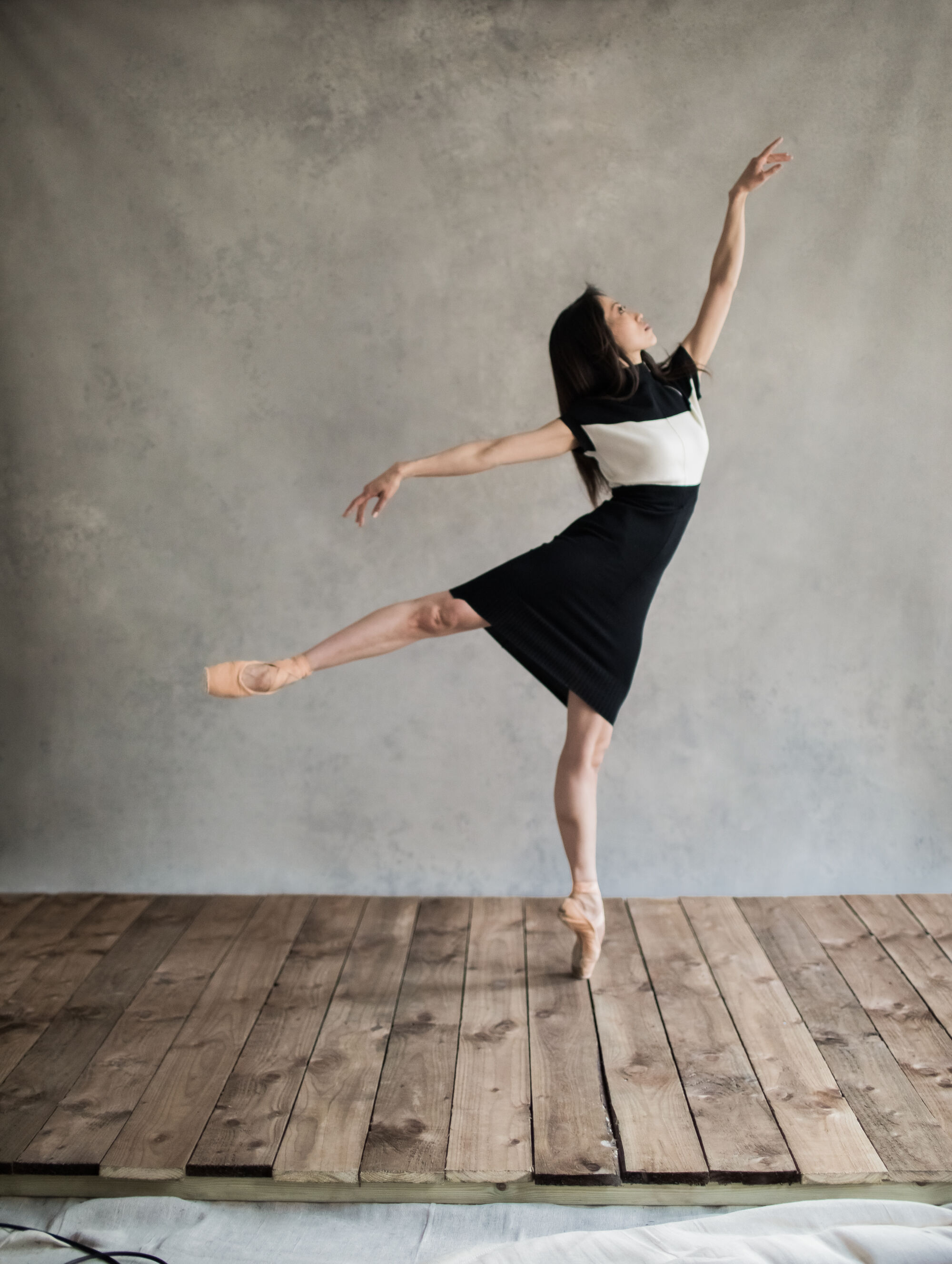 Interview Ballerina Erina Takahashi 
Interview
Erina Takahashi
Photography
Karolina Kuras
01 May 2023
Interview
Erina Takahashi
Photography
Karolina Kuras
01 May 2023
This International Dance Day, we caught up with Erina Takahashi, the longest-serving principal dancer at the English National Ballet. Takahashi has been dancing with the English National Ballet for more than 20 years in major roles in productions of Giselle, The Sleeping Beauty and The Nutcracker.

In June, she will be taking on the title role in Christopher Wheeldon's magical production of Cinderella in-the-round at the Royal Albert Hall. The classic fairy tale has been adapted for the iconic space with over 90 dancers, a live orchestra and impressive sets and projections.

Before opening night on June 15, you can read more about Takahashi's preparations and inspirations here…
THE WICK: Tell us about your typical Monday.
Erina Takahashi: I start my day taking my son to school before heading to the Mulryan Centre for Dance, English National Ballet's home in East London. I always try to arrive around 9:30am, which gives me at least 45 minutes to get ready for morning class. Then the day is in the studios taking class and rehearsing. I use my breaks to workout, depending on when I finish, I then leave earlier to pick up Archie from school. After that, I become a mother until he goes to bed. And when he's asleep, I use the evenings to prepare for the next day of work, for example sewing my shoes, or washing etc.
TW: What helps you to stay at the top of your game as the English National Ballet's longest-serving principal dancer?
ET: I love my job. So training is such a huge part of my life. On top of the daily ballet classes, you can always find me doing pilates or in the gym during breaks. I don't really like to repeat the same exercises all the time, so I adapt my routine depending on what my body needs or feels, or to the ballets and performances we are doing.
TW: How do you stay mentally strong as well as physically?
ET: Work-life balance is really important. I try not to think about work too much when I'm home with my family. When I was younger, if something went wrong in a rehearsal, I was upset the whole day. But experience has taught me that it's important to separate work from personal life. Having a husband who is also a dancer helps a lot, as he fully understands me and stops my overthinking in those moments.

But work is still a big part of myself – my life inspires my dance, and my dance inspires my life. They feed each other, through experiences and appreciation and it's important to know you can enjoy both worlds!
TW: What advice do you wish you were told when starting out as a dancer?
ET: To never forget the love and joy I always have had for dance. Remember where that passion came from and dance from that special place.
"When I hear the English National Ballet Philharmonic Orchestra, I always feel so inspired to make my body move."