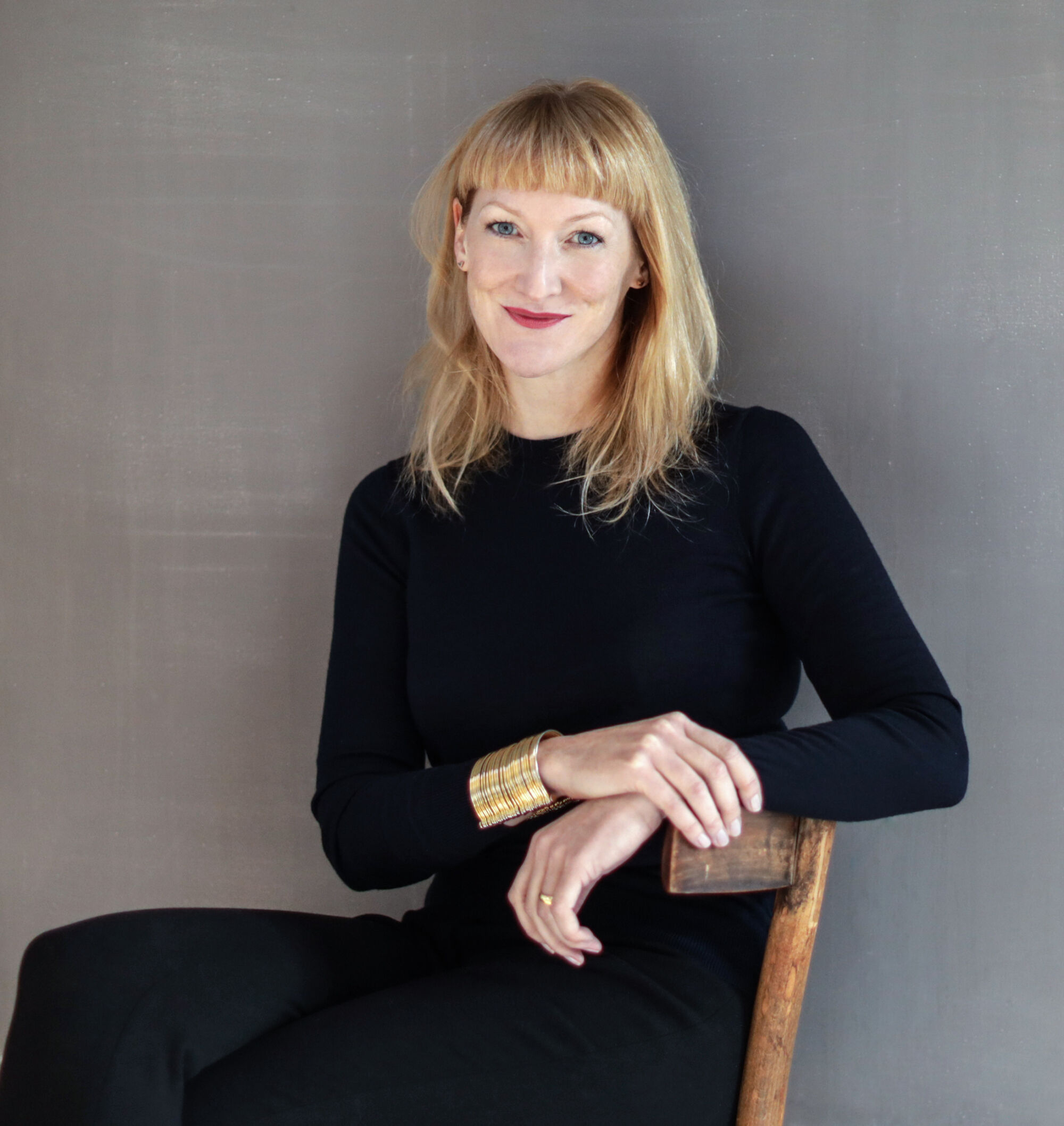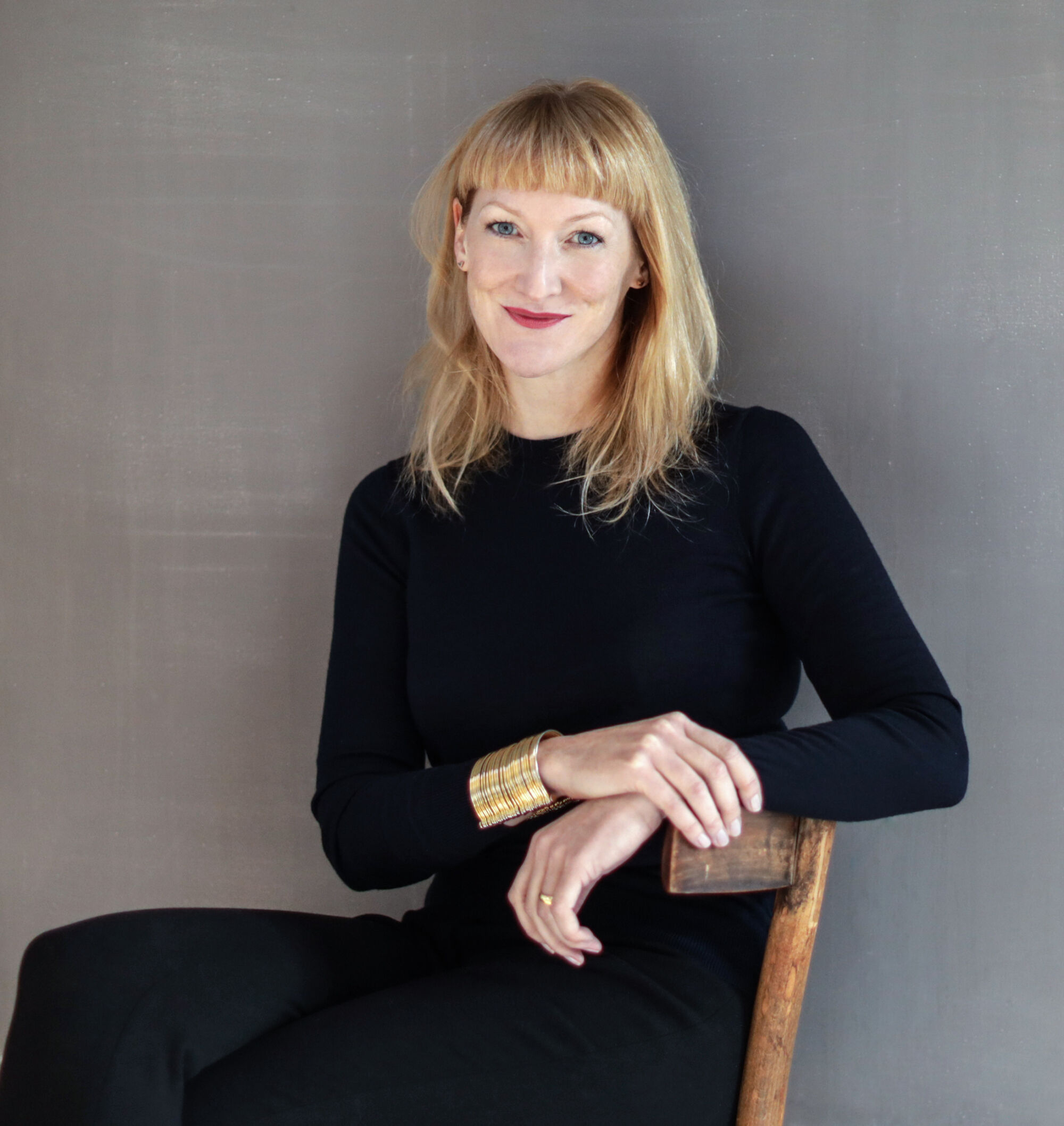 Interview Curator Emma Ridgway
After a one-year hiatus, the Venice Biennale, the longest-running and arguably most prestigious international exhibition of contemporary art in the world, has returned and the male-female ratio has been reversed for the first time. In another first, Sonia Boyce is the first black female artist to represent Britain in the 59th edition of the Biennale. This week's Monday Muse, Emma Ridgway, was appointed as the inaugural Shane Akeroyd associate curator of the British Pavilion in 2020 to work alongside Boyce and the British Council to deliver the exhibition Feeling Her Way, for which they were awarded the La Biennale Golden Lion for Best National Participation 2022.

Ridgway was previously a curator at the Barbican Centre, the Royal Society of Arts, Serpentine Gallery and Khoj International Artists' Association in New Delhi. She has also led the artistic direction of the exhibitions and learning programme at Modern Art Oxford since 2015, and helped to curate the first major UK exhibitions of Ruth Asawa, Turner Prize Lubaina Himid and Fourth Plinth winner Samson Kambalu.
TW: Talk us through a typical Monday.
ER: Each morning when I wake up, I feel delight at seeing that first glimpse of sunlight. (Sometimes the feeling lasts, other times not so much.) On Mondays, I usually get up about 6.45am, exercise for 20 minutes, then have a large fresh coffee and eggs with chilli and pepper. (I got hooked on having a daily kick of chili from my time at Khoj Studios in New Delhi.) Monday morning is my favourite time to focus on artistic programming and writing. Afternoon activities move into teamwork, forward planning and the many logistics of bringing creative ideas into reality. My Mondays are top and tailed with family conversations, at home or online, about the week ahead.
THE WICK: Who is your ultimate Monday Muse?
Emma Ridgway: Among the many people I find brilliant, the political philosopher Hannah Arendt is a guiding light. Her writing is inspiring. Short bursts from time to time takes my thinking to another level, but it's not light bedtime reading. I love that she advocates for thinking deeply about our human condition. We all naturally spend a lot of time thinking about people, in various ways, so it's great to learn from someone who shows how to do it with courage and honesty. In my view, she has a sophisticated optimism, while having directly faced the horrors of political atrocities. She is rare as a philosopher in many ways, because she argues that we each have a responsibly to be compassionate to other people as living beings, and to always be alert to the possible birth to the new – including the potential of all new born babies.
TW: What can you tell us about the process of working with Sonia Boyce, and what you wanted to achieve with the British Pavilion?
ER: Usually, the curator chooses the artist(s) for an exhibition, but this was the other way around. The British Council selection panel chose the artist first, then there was a large open call for the curator role. So, Sonia Boyce and the British Council team chose me. I was appointed based on my curatorial practice, which highlights pluralistic ways of seeing and shapes experimental creative ideas into exhibitions. Sonia and I are both comfortable with sitting with uncertainty and trusting the creative process as it unfolds. Feeling Her Way is primarily about being open to the joyful glitchy reality of trying things for the first time, with others, and appreciating the pluralism of human society – that was my intention for the exhibition and hers. Sonia is genuinely inclusive and explores how people negotiate difference in daily life. She titled the exhibition Feeling Her Way as a reference to her artistic process; working in collaboration with others where each step informs the next as she intuitively feels her way along. I love Sonia's title.

As the curator my focus is on how others feel; the artist, participants, and viewers. From our first weeks of working together, a key part of my role as curator was to speculatively imagine and write about how the final exhibition installation could look, and how it might be experienced and interpreted by visitors. That way we had something to work with, while staying flexible as the project developed over the year. For example, Sonia's core idea was for a jamming session between black female soloists. In our early discussion on who and how, I suggested we record in a venue made for voices (that's how Abbey Road Studio was chosen). It was both so the singers would enjoy it, and to get the best possible recording of the feelings they convey in their voices for the listeners in the exhibition in Venice. After the main jam session was documented, in the following months Sonia worked with further collaborators to make her central video artworks and objects for the exhibition. Meanwhile, I was writing the essay for the book and all the texts for the show, even though the site-specific installation didn't actually exist at the time of writing. So, the process has been iterative and developed through many creative conversations.
TW: How do you feel the landscape of representation in British art has changed over your time in the art world?
ER: My time in contemporary art began in the mid-1990s as an art student at Goldsmiths. I think many of the changes in British art reflect wider cultural changes in the UK since that time. The art scene nationally and internationally has expanded enormously, particularly the art market, but that growth alone has not resulted in changes in who is represented in British art. For a long time, there have been British artists from a diversity of racial backgrounds, and artists who are women, but for tens of decades the professional sector has favoured white upper-middle-class men. What is changing the landscape are particular individual artists, curators and collectors deliberately addressing who is made visible. Much is surprisingly recent, for example, Lubaina Himid had been raising the visibility of black artists since the 1980s, yet she told me I was the first curator to ever offer her a solo exhibition in an art institution and that was only in 2016. Her Oxford exhibition contributed to her winning the Turner Prize in 2017 then gaining overdue national recognition.
"What is changing the landscape are particular individual artists, curators and collectors deliberately addressing who is made visible."