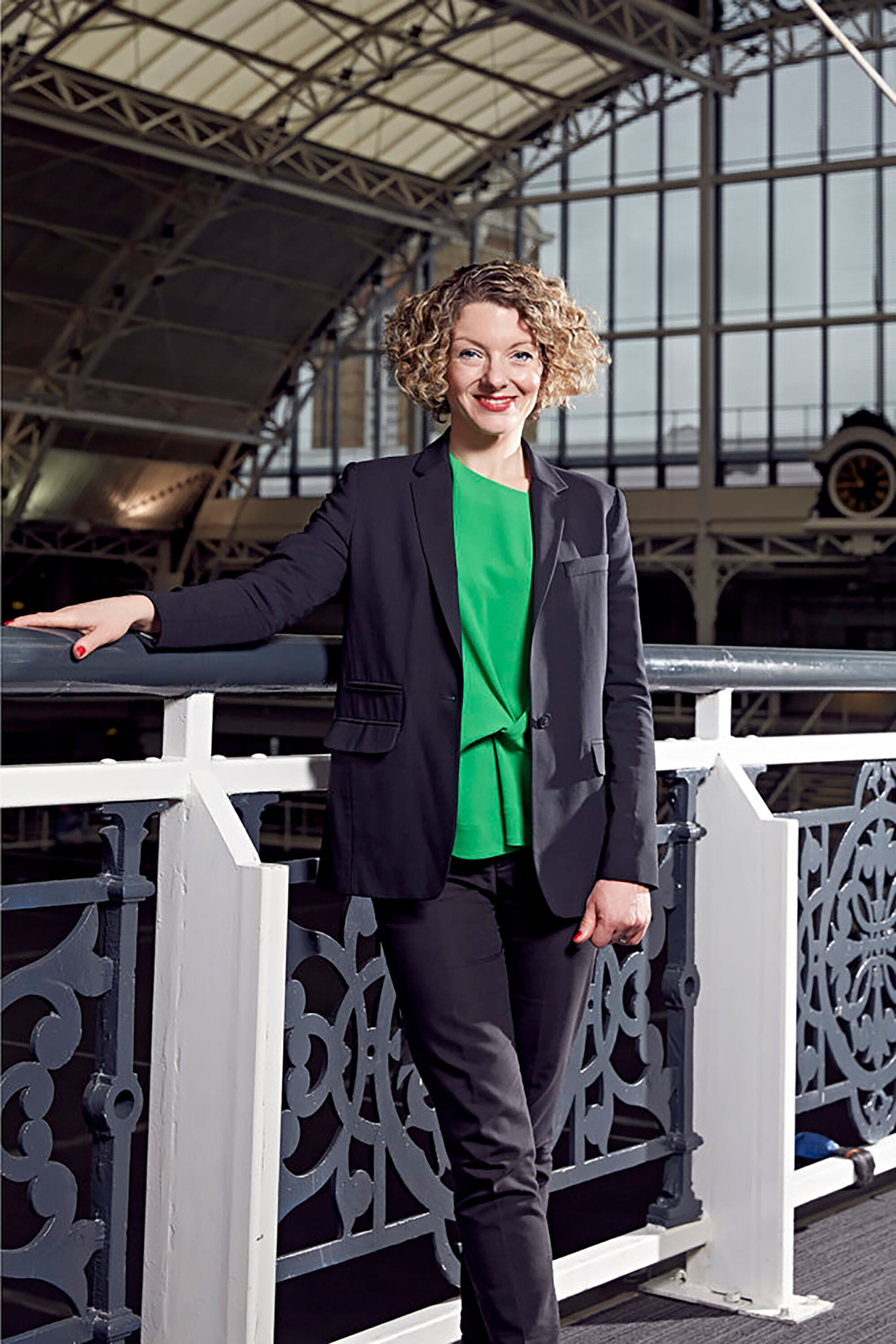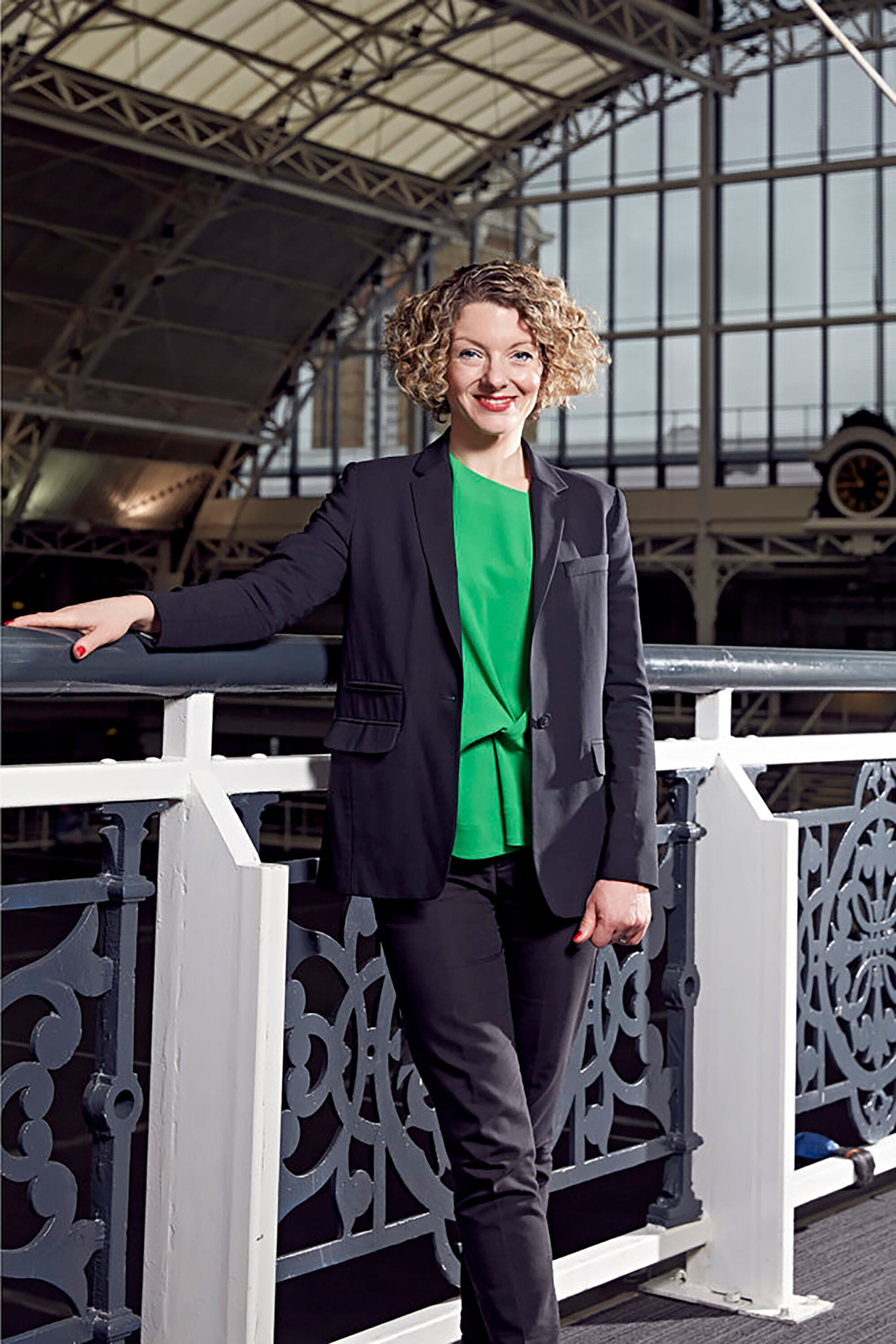 Interview London Art Fair's Sarah Monk
This Wednesday sees London Art Fair, a well-established fixture in the diaries of British galleries and collectors, return to the capital for its 35th edition, running until Sunday at Islington's Business Design Centre. Thanks to creative director Sarah Monk and her team, collectors can expect an inspiring programme of talks, panel discussions and artist insights as well as a diverse line-up of modern and contemporary galleries enabling collecting at all levels.

Monk became director of London Art Fair in 2014 after stints at the Serpentine Gallery and Hayward Gallery, and has helped to develop new initiatives such as the highly acclaimed Museum Partnership and Dialogues section, encouraging new forms of presentation and exchange between international and UK emerging galleries. This year's Fair will partner with the Ben Uri Gallery and Museum to highlight the contribution of Jewish, immigrant and refugee artists to British art.

Alongside London Art Fair, Monk also oversees the broader art, craft and design portfolio of events for Immediate Live. She has sat on the juries for The Solo Award and Art Prize CMB, and helped to launch the Fresh Art Fair for emerging artists.
THE WICK: Who is your ultimate Monday Muse?
Sarah Monk: It feels impossible to think of a single ultimate Monday Muse. I'm hugely lucky to be surrounded by inspiring females both in the team I work with to deliver London Art Fair and the community of curators, artists, gallery directors and curators that contribute to shaping each edition. For the 2023 edition of Photo50 at LAF, we have been working with two amazing curators, Katy Barron and Pelumi Odubanjo. Beautiful Experiments will capture the narratives of 11 Black women and non-binary photographers, the majority of whom are based in the UK – some of these voices have not been heard and Katy and Pelumi have used this opportunity to give them the space to consider their ideas and share them with us.
TW: What does a typical Monday look like for you?
SM: Since welcoming 'Hyper Piper' our 10-month-old Labrador into our lives, a typical Monday come rain or shine starts with a walk in the great outdoors. I've always been a big list maker but rather than plunge straight into the notebook or inbox, I find the fresh air, expansive skies and green fields allow me to map out and consider the day and week ahead with greater calm and clarity.
TW: What is the secret to a successful and relevant London Art Fair?
SM: Having been involved in the Fair in various capacities over the last 22 years, I think part of what has not only sustained the Fair but my own commitment, has been a drive to continuously ensure we evolve and adapt in relation to the market we serve. Whether this is in relation to changing tastes of collectors and visitors in how they seek to view and engage with art; challenges affecting commercial galleries, recessions, Brexit, pandemics; or initiatives such as our annual Museum Partnership, Platform section, which each year focuses on a distinct theme or medium, and new-for-2023 Encounters, a subsidised section supporting international contemporary galleries to present new artists or known names working in unexpected ways.
TW: What prompted you to partner with Ben Uri?
SM: The Museum Partnership was launched in 2014 to provide a prominent London platform to showcase and celebrate some of the UK's best regional public collections. We have had the great privilege of hosting displays from Hepworth Wakefield, Pallant House, Towner art gallery and Southampton City Art Gallery, to name but a few. As the initiative has evolved, it has felt increasingly pertinent to use its growing acclaim to champion those museums and collections with a singular vision and aim underpinning acquisitions and programming. Last year's collaboration with The Women's Art Collection was a great example of this. For this edition, Ben Uri Gallery and Museum will showcase highlights from their preeminent collection's focus on the immigrant experience, speaking to the rich contribution to British art made by Jewish, immigrant, and refugee artists, which is Ben Uri's DNA.
"The Fair's Encounters section is not to be missed this year and a great place to discover new galleries and exciting new artists from across the globe."