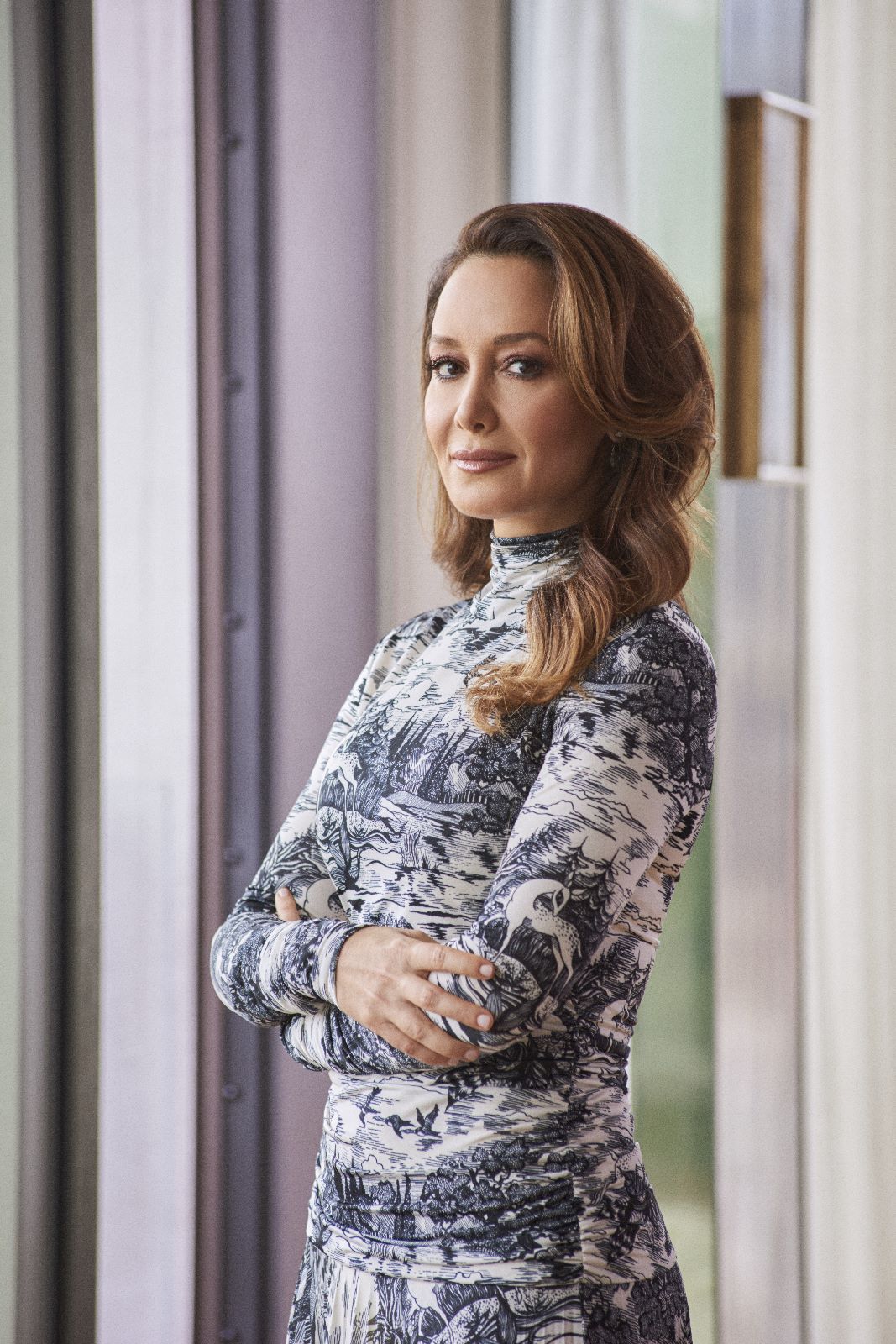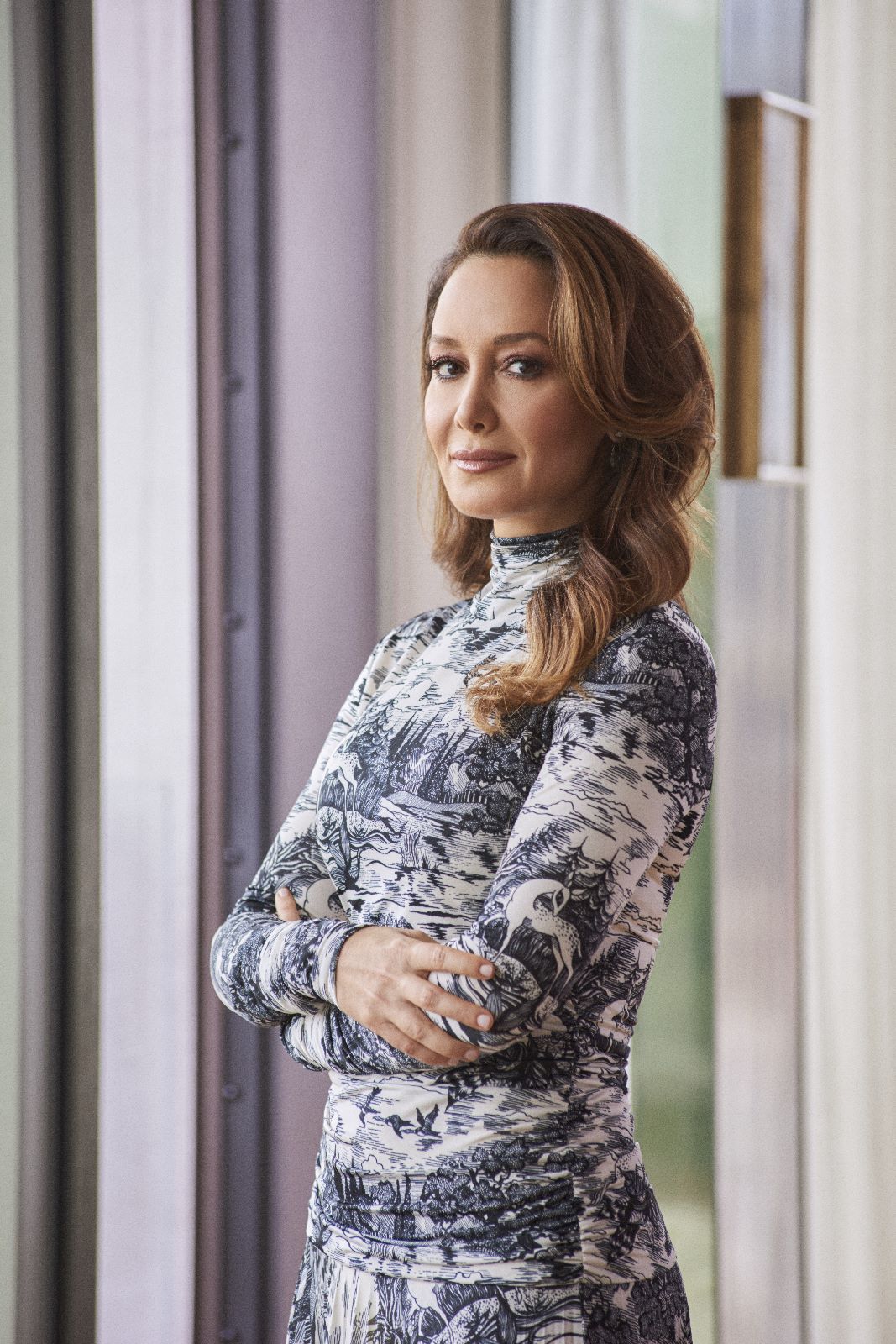 Interview Philanthropist Batia Ofer
Since founding Art of Wishes in 2017, art collector and philanthropist Batia Ofer has raised more than £8m for Make-A-Wish UK, which grants life-changing wishes to enrich the lives of children with critical illnesses. By developing a philanthropic network of artists, galleries, collectors, brands, and institutions, she aims to not only create vital funds but facilitate meaningful change through art.
Ofer has worked with artists such as Tracey Emin and Jenny Saville, as well as new and emerging talents, on various events throughout the year. These include a gala and lunch held on alternate years during the Frieze Art Fair in London, during which artworks are auctioned. Artists often meet the children they are supporting and on occasion have produced artworks related to their wishes.
Ofer's latest money-raising venture is a special collaboration with the celebrated Italian jeweller Fabio Salini. Salini has donated 51 pieces from his personal collection, which will be sold at Sotheby's this week. 'Jewellery Creations by Fabio Salini: a Charity Auction for Art of Wishes', forms part of Sotheby's Luxury Edit, and can be viewed at Sotheby's Bond Street showrooms until Wednesday 7 September. The sale is divided into two parts.
The online auction is now open for bidding
and runs until 3pm, Thursday 8 September. The live auction takes place at Sotheby's, New Bond Street, on 7 September, from 7pm. Pre-register
here
.
THE WICK: How did the Fabio Salini partnership come about?
Batia Ofer: Fabio got in touch earlier this year saying he wanted to donate part of his private collection to charity. I told him that from my experience he must go to a cause close to his heart and I would help him in any way I could. I admit I was flabbergasted and incredibly grateful when he said he wanted it to be Art of Wishes, and even more so when I found out the scale of the gift. Fabio believes, as I do, in the transformative power of art, and this extraordinary gesture can be seen as the perfect expression of this.
TW: What made you found Art of Wishes and what do you hope to achieve?
BO: I was inspired to get involved after attending a benefit for Make-A-Wish in 2008. My sister passed away of an illness and whilst she wasn't a child, I thought how amazing it would have been to fulfil a wish for her. Then from working with Make-A-Wish for over a decade, I realised I could do more by calling on the abundant generosity of my colleagues and friends in the art world, curating events and auctions of art works donated by artists who were similarly moved by this marvellous cause.

As to the future, over the next three years, Art of Wishes is looking to double the number of children it helps, and Fabio's donation, which will make as many as 1,000 wishes possible, is an important step towards that goal. It is our hope now that others will be inspired by his generosity and come forward and support us in the future, ever expanding the impact we can make on children's lives. To get involved with Art of Wishes, please email me at [email protected].
TW: What difference does the granting of a wish make to children's lives?
BO: When a child is diagnosed with a life-threatening or life-limiting condition, the joy of childhood is brought abruptly to an end. A wish has the power to revive a childhood stolen by illness, bringing light and joy to seriously ill children and their families, creating positive moments and cherished memories that have a lasting impact.

Granting a child's wish empowers them with choice at a time when so much is decided for them by the restrictions of their healthcare. There are so many examples, but one that will forever stay with me is Ella, whom I met when she was eight years old. She told me, 'Once I realised my wish could become a reality, I was thinking if this can become true then why can't I win the battle over my cancer' — and she did! Seeing the seemingly impossible happen can make children believe anything is possible. Sadly, while not all kids survive, research shows within the parameters of recovery, those who have had their wish fulfilled do better. They even feel less pain during their treatments.
TW: Who would your dream Art of Wishes gala guest be?
BO: Without doubt, it would be Christopher James Greicius. He was the child that inspired Make-A-Wish to come into being and also for me to start Art of Wishes. He was an energetic seven-year-old boy battling leukaemia and his wish was to be a police officer. In 1980, his Phoenix community came together to make that come true. Little did Chris know that his wish would create a movement that would transform millions of lives.
"I realised I could do more by calling on the abundant generosity of my colleagues and friends in the art world."