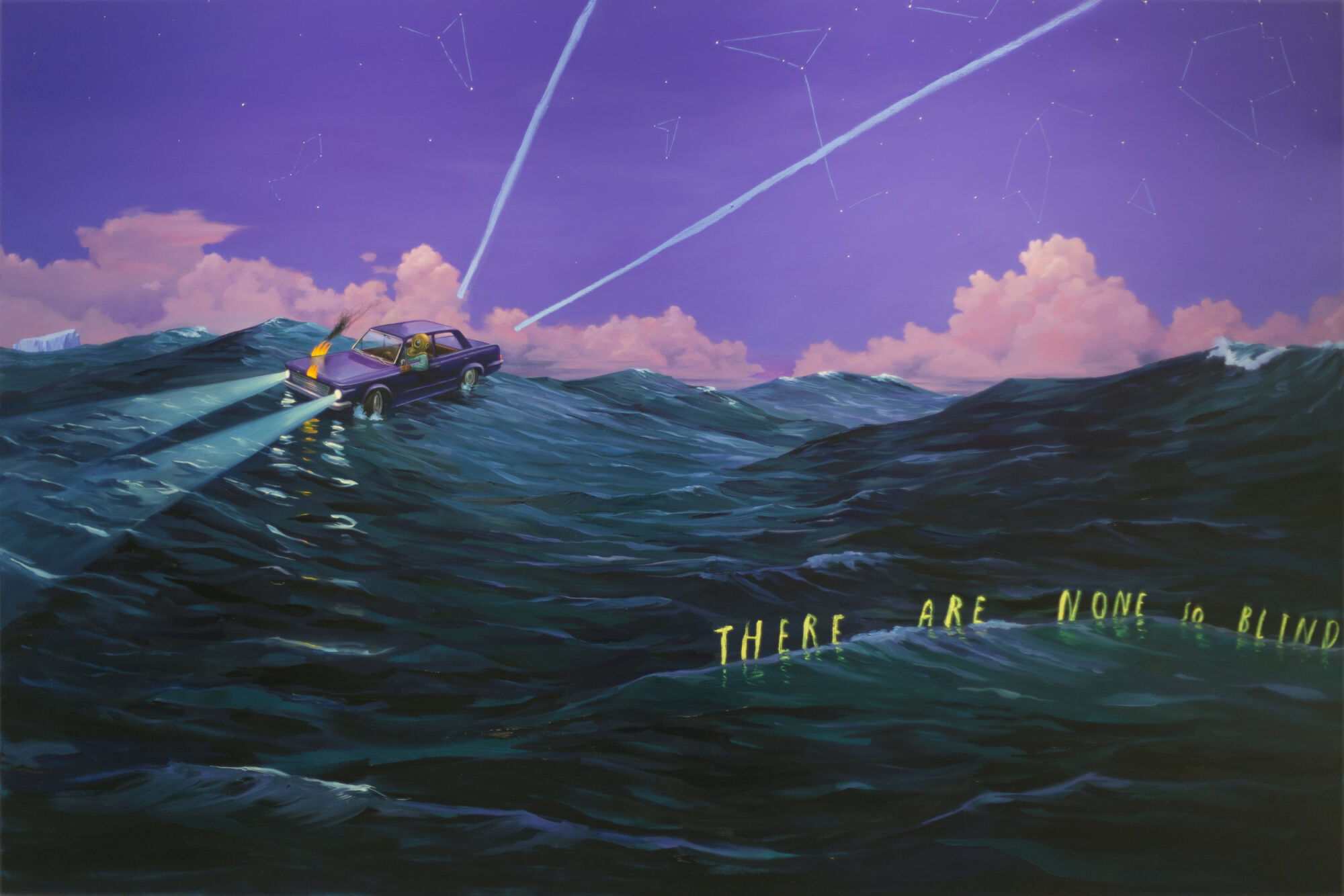 Discover Oliver Jeffers
Most widely known for his children's illustrations, there is a disarming quality to Oliver Jeffers' art. His graphic worlds filled with colour and imagination have adorned picture books worldwide. The result, when confronted with his paintings of political and socio-geographical narratives, is to really sit up and take notice.
There Are None So Blind (2018) reflects Jeffers' concerns about the changing natural environment. Combining beauty and disaster – a starry sunset against the rising of the ocean – the scene pokes fun at our human propensity towards disaster. It's through the subtle approach of his critique that the artist hopes to turn the tide.
Share