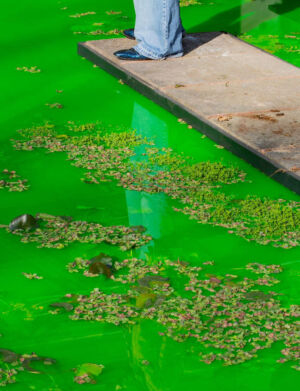 Discover Olafur Eliasson
Olafur Eliasson wants his art to break down boundaries between nature and culture. His latest show at Fondation Beyeler, Life, does just that. As a glittering green pool of water fills the inside and outdoor space, the work intertwines the museum with the natural landscape – an immersive eco-art installation that reflects the importance of environmental themes in Eliasson's work.
'In recent years, I have increasingly grown interested in efforts to consider life not from a human-centric perspective but from a broad, biocentric perspective,' commented Eliasson, 'to become aware of perspectives that go beyond what we humans can properly imagine.' As Earth Day approaches later this week, we can credit his art with bringing these green visions to life.
Share