Feature Creative director and designer Eden Loweth
Championed by Mimma Viglezio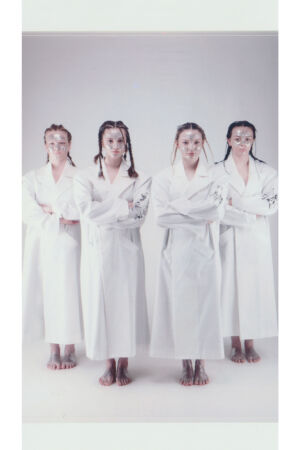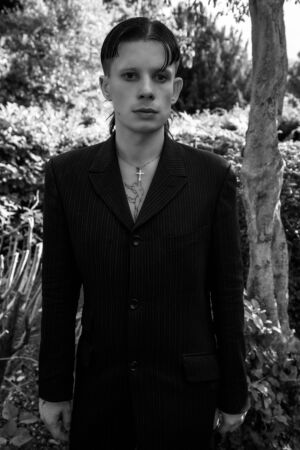 While working for renowned public relations firm Hill+Knowlton in the early 90s, creative consultant and editor Mimma Viglezio advised brands including Bulgari, Celine and Louis Vuitton for more than two decades before becoming editor-in-chief of Lula Magazine and the editor of SHOWstudio, Nick Knight's digital platform. It was while hosting Queer week at SHOWStudio that Viglezio first came across designer Eden Loweth, founder of the ready-to-wear label ART SCHOOL, and his then partner Tom Barratt.
Representing a full spectrum of bodies and identities, ART SCHOOL gained recognition from the likes of British Vogue and The Guardian for its celebration of difference and unity.

Viglezio says: "They opened [Queer week] by partying on camera with their community of LGBTQ+ friends. They had just launched ART SCHOOL and were fast becoming the new brand to watch. He dressed me for a fashion awards and then asked me to walk in three of his fashion shows. I became an official muse first, and then his mentor. I have followed his journey, through ups and downs, through times for socialising and times for reflecting, up to this new beginning."

She adds: "He is a great designer; his eye for a type of beauty is only matched by his ability to turn an idea into a wearable, unique garment. He can dress everyone: young, old, women, men and everything in between.

"I personally cherish uniqueness and courage in a young fashion designer, and Eden has shown a lot of both from his beginnings, and even more in his personal growth."

Following a successful four-year stint at the helm of ART SCHOOL, during which he was nominated for Emerging Designer of the Year and won the BFC Fashion Trust Award, Loweth decided to take a step sideways this year and launch his multi-disciplinary practice, E D E N, cross-sectioning the worlds of art and fashion. His debut solo collection, entitled XXVIII, a collaboration with artist and former Monday Muse Maggi Hambling, launched on Monday, off schedule, at Paris Fashion Week Autumn/Winter 2022.

Viglezio says: "He finds inspiration in artists' work (Maggi Hambling is one of his muses) and in real people. He championed queerness in his work because he has an innate and genuine interest in out-of-the-ordinary people of all types. He finds beauty in what is considered awkward or flawed, he instinctively knows how to make everyone relevant."

Loweth agrees: "It always begins with the people in my life, those who surround me as I create the collection. I am always inspired by people's lived experiences, their worlds and how they intertwine. This season, for my first collection under my own name, it really began with the children who I worked with capturing the images, it was such a powerful experience.

"I came to realise that nothing really matters if you're not happy in life and the journey I've been on, especially in the last year, has made my work and my personal life develop and evolve in so many positive ways."

XXVIII launched on 7 March with an immersive film and photo series shot by students from Stamford College, the place where Loweth grew up. The collection explores the journey he's been on since his teenage years.
About the champion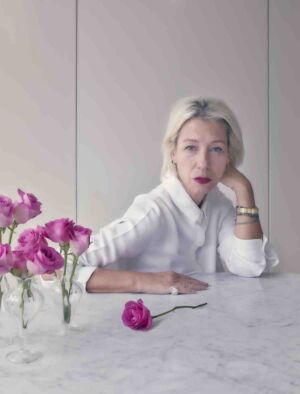 Before going freelance in 2010, creative consultant and editor Mimma Viglezio had clocked up 25 years of experience managing the corporate image and global communications of some of the most prestigious luxury fashion houses. She held the position of executive vice president of global communications of the Gucci Group for a number of years. She now advises companies, boards and CEOs on organisation, strategy, product and communications as well as young designers and startups on business plans and investment opportunities.
"I personally cherish uniqueness and courage in a young fashion designer, and Eden has shown a lot of both."